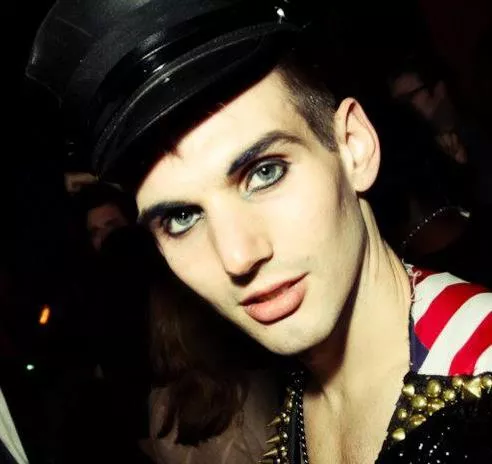 New York City burlesque strut their stuff at Poughkeepsie's Cunneen-Hackett Theater on December 22 at 8:30pm for Hung with Care: A Holiday Cabaret. The show, produced by Big Gay Hudson Valley and presented by Security Supply Heating & Plumbing, features the legendary NYC burlesque star Go-Go Harder and his men of Boylesk 101 along with Ms. Stormy Leather and "Ms. Coney Island 2011" BB Heart.
According to Go-Go Harder, "Burlesque is a performance form that combines dance, theater, and aspects of drag. It celebrates the über-masculine while also flipping it on its head and playing with preconceived gender norms. Boylesque celebrates a large range of bodies with different sizes and shapes. This idea of seeing nontraditional masculine men onstage is very new, and I feel boylesque is changing that for the better."
Doors open at 7:30pm. Get there early to have photos taken with Go-Go Harder and the rest of the cast. Tickets are $25. Visit HungWithCare.Eventbrite.com and enter the special code "Chronogram" for $5 off your ticket purchase.