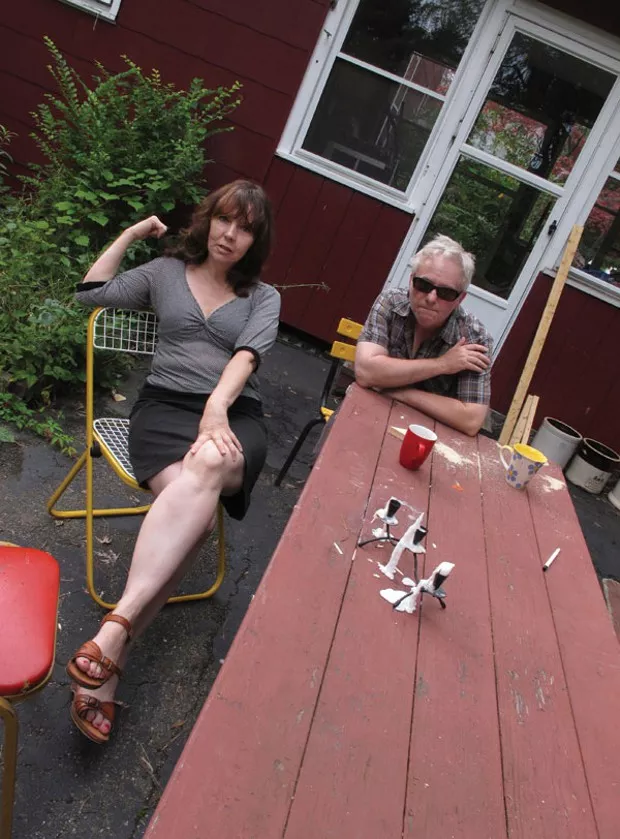 Amy Rigby, Wreckless Eric.
If you haven't done so already, the feature I did on Wreckless Eric and Amy Rigby for our July issue was your invitation to check out the music of Catskill's first couple of pop. And this month the duo has another invitation for you—to their house.
On January 19, the pair is holding the second in a planned series of intimate, uniquely themed house concerts in honor of their new album, A Working Museum. This one is touted as a simulated aerial excursion. "We won't actually be leaving the ground (except possibly in our own warped imaginations) but a good time is guaranteed," says Wreckless Eric (AKA Eric Goulden). "We'll be performing through the legendary Empress of Catskill Public Address System, with a full supporting cast and bring-your-own buffet." (Attendees are asked to bring food or refreshments to share.)
Tickets are $20 per person and very limited. The event is not open to children or "people of an overtly nervous disposition," Goulden explains. "And just to make it clear—this isn't a benefit concert, it's just us doing what we do but without the inevitable eight-hour drive and dodgy motel experience. We'll be putting the energy we'd expend on that into making it a special show. We won't be trotting out the same set as we did last time. Or any other time."
For tickets and information visit www.wrecklesseric.com.