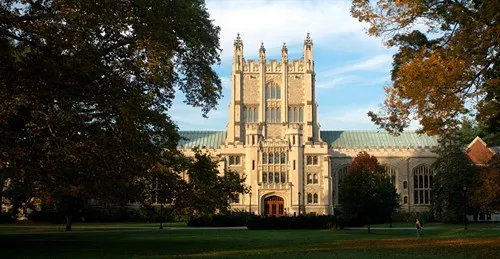 This month marks the 11th year of Modfest, Vassar College's exploration of the rich and varied arts of the 20th and 21st centuries. The series takes place across the college's Poughkeepsie campus from January 24 through February 8, and celebrates dance, drama, visual art, film, literature, poetry, and music. And since music is the beat of this blog (we do love our puns around here), let's take this opportunity to focus on a couple of the concerts planned for Modfest.
A concert featuring varied works by three Vassar music faculty composers on January 26 will draw on themes of political and personal persecution: the first act of Dean of the Faculty Jonathan Chenette's opera "Eric Hermannson's Soul," which is based on a Willa Cather short story; soprano Susan Botti's "Telaio: Desdemona," and operatic soliloquy drawn from Shakespeare's "Desdemona"; and a new clarinet quintet by pianist/composer Richard Wilson.
A February 2 concert will feature the world premiere of special guest composer Tarik O'Regan's "Night City," a setting of Vassar alumna Elizabeth Bishop's poem "Night City (From a Plane)" commissioned for the Vassar College Choir and Women's Chorus; the Vassar College Orchestra performing "Three Letters" by Harold Farberman; and performances by the Vassar Mahagonny Ensemble.
All Modfest events are free. No reservations are necessary, unless otherwise noted. Click here for a full schedule and other details.