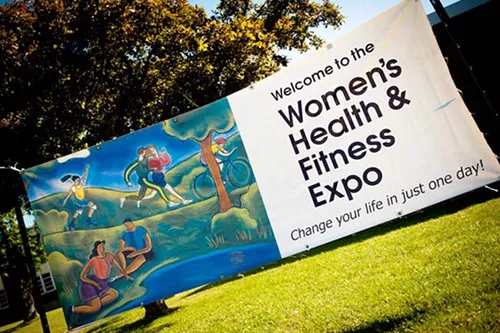 Where can you learn to hoop dance, give your brain a makeover, and meet "The World's Biggest Loser"? At the Kingston Women's Health & Fitness Expo, of course. The largest event of its kind in New York State, the expo has returned annually for 13 years now. On May 4, 2013, Miller Middle School in Lake Katrine will buzz with over 100 booths and exhibits, free health screenings, workshops, cooking demos, complimentary spa treatments, and more.
Highlights of the 2013 program include a ballet-inspired wake-up workout by Colleen Ketchum (8:30 am); tips and tricks for optimal health and happiness from NBC's "The World's Biggest Loser" winner Hannah Curlee (noon); and a flavor-boosting cooking demo by Diane Hendericks (3 pm). In one seminar, Harvard neurologist Marie Pasinski, MD, will offer creative ways to tap into neuroplasticity - your brain's ability to remake itself - to realize your fullest potential.
Throughout the day catch performance-like fitness demos, taste healthy foods, glean expert advice, and grap a free mini-massage or Reiki session in the Spa Zone. Not bad for a reasonable $7 admission fee.
The Skinny:
Women's Health & Fitness Expo
Saturday, May 4, 2013, 8:30 am - 4 pm
Miller Middle School
65 Fording Place Rd
Lake Katrine, NY
Learn more at womenshealthexpo.com.