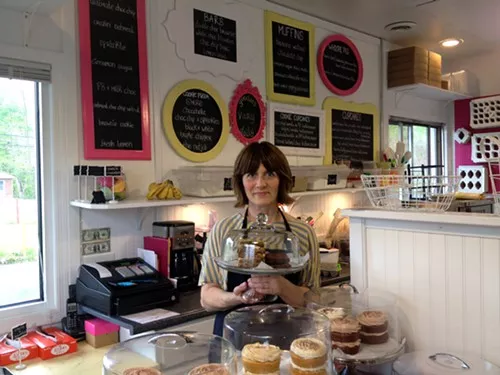 Sugar Me Sweet Bakers owner, Ginny Farris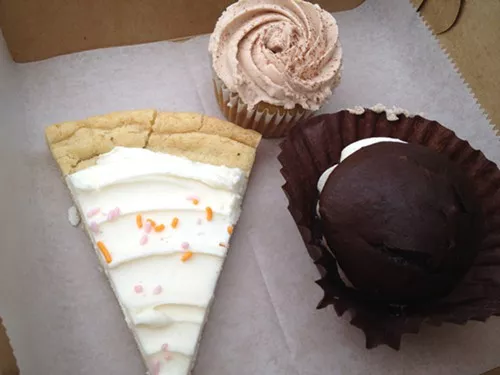 Our afternoon snack from Sugar Me Sweet Bakers
If you follow my Hudson Valley Good Stuff blog, you know that I have a major sweet tooth, and I love cupcakes. (More proof of my love for cupcakes? For the third year in row I was a media cupcake judge at the Gardiner Cupcake Festival in Gardiner over the weekend. I tasted 27 cupcakes). I was very happy to see that Sugar Me Sweet Bakers opened up where the former Sweet Ambs used to be on Route 9W. It's the perfect location for grab and go kind of bakery, with ample parking and nice picnic benches in the back. For a small bakery, there are many items to choose from: cupcakes, over-sized cookies, and whoopie pies. I picked out a banana mocha cupcake, which was really delicious. It tasted like really good soft banana bread with a rich icing on top.
My kids picked out a whoopie pie, and an iced cookie creation. (See photo). It was the perfect Friday after-school treat. Owner Ginny Farris opened the shop in mid-February and is happy with the enthusiastic response from the locals so far. If you are passing through Saugerties, and have a craving for a tasty dessert, stop by Sugar Me Sweet Bakers
Follow my Hudson Valley Good Stuff blog for more inside scoop on where to eat, play and recharge your spirit in the Hudson Valley.