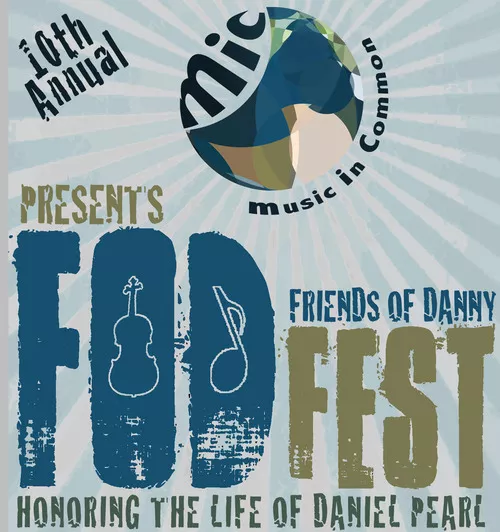 Musician and producer Todd Mack started FODfest in 2005 to unite people through music while simultaneously honoring the legacy of his late friend, musician and
Wall Street Journal
reporter Daniel Pearl, who was murdered by terrorists in 2002 (FOD is an acronym for "Friends of Danny"). Unfortunately, as the recent, horribly similar killings of U.S. and British journalists and a French tourist have shown, the need for such goodwill-via-good-music-style events remains all too great.
This touring benefit concert is being presented locally by the Music in Common organization at Dewey Hall in Western Massachusetts. It starts at 3pm on Pearl's birthday, October 10, and continues on October 11. The list of performers includes Chris Merenda & the Wheel, Rob Sanzone & Visceral Impact, the Joint Chiefs, Berkshire Mountain Rambler, Highland, Justin Hillman, JoAnne Spies, Todd Mack & His Band of Dreams, Katherine Winston, Abby Lappen, Jessica Roemischer, Madison & Raiche Wright, Lee Rogers, David Hodge, Aidan O'Brien, Graham & Barbara Dean, Steve Mole, Jaane Doe, and many more.
And here's a short video that features Mack explaining the genesis of the concert and includes some moments from past FODfest events:

FODfest takes place on October 10 and 11 at Dewey Hall in Sheffield, Massachusetts. Admission is free, but donations for the cause are appreciated. For more information, call (413) 229-2357 or visit www.deweyhall.com.