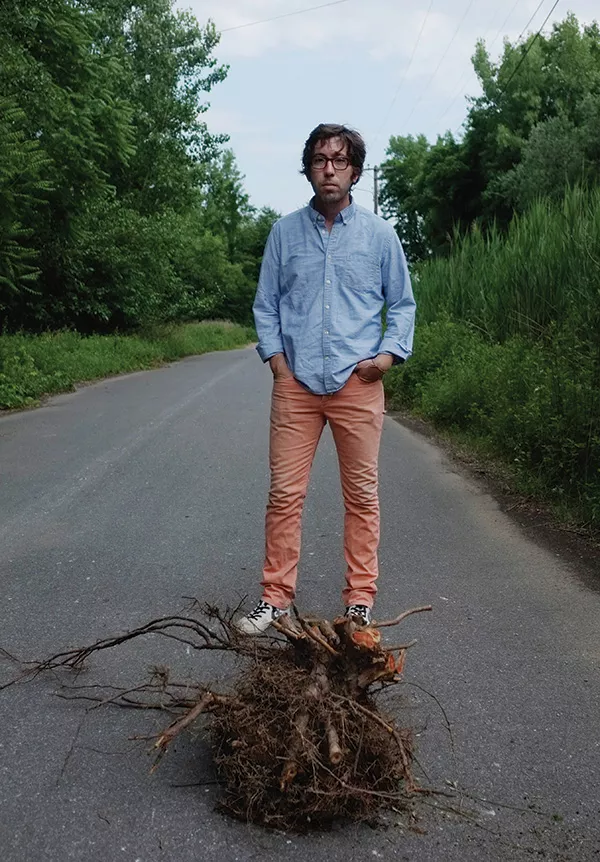 Justin Rice of Bishop Allen
Community-supported radio station WGXC is approaching its fourth year on the air. Beaming out across Greene and Columbia counties, and around the world via the Internet, WGXC has a dizzyingly diverse programming schedule that not only features dozens of great shows focusing on all varieties of music—my own, "The PA System," is on first Wednesdays from 7-9:30pm—but also includes local news/events and talk shows, "Democracy Now!" and other syndicated programs, and incredible, revelatory transmission arts broadcasts. As the station is decidedly not funded by manipulating advertisers, it strives to cover its expenses via scheduled pledge drives and various station-sponsored events—such as "Lodge," a two-day happening this weekend, October 17-18, at Riedlbauer's Resort in Round Top.
The panoply of events will include Saturday, October 18, musical performances from Bishop Allen, Palm, Dirty River, and Slow Collins (featuring Alexander Turnquist) starting at 7pm; evening and daytime live-broadcast sets from WGXC DJS, including DJ Effie, Chris Bishop, Spike Priggen, Tim Livingston, and Lunar Moss (spoiler alert: I'll most likely spin some tunes as well); and a silent auction of artworks, goods, and services from regional artists, artisans, and businesses, with all ticket and auction proceeds to benefit WGXC 90.7-FM.
Here's one from Bishop Allen, at the Chronogram 2015 Block Party in Kingston this past August:

Tickets for Saturday's live music portion of WGXC's "Lodge" events are $15 in advance and $20 day of show. To purchase tickets and learn more, visit www.wgxc.org.