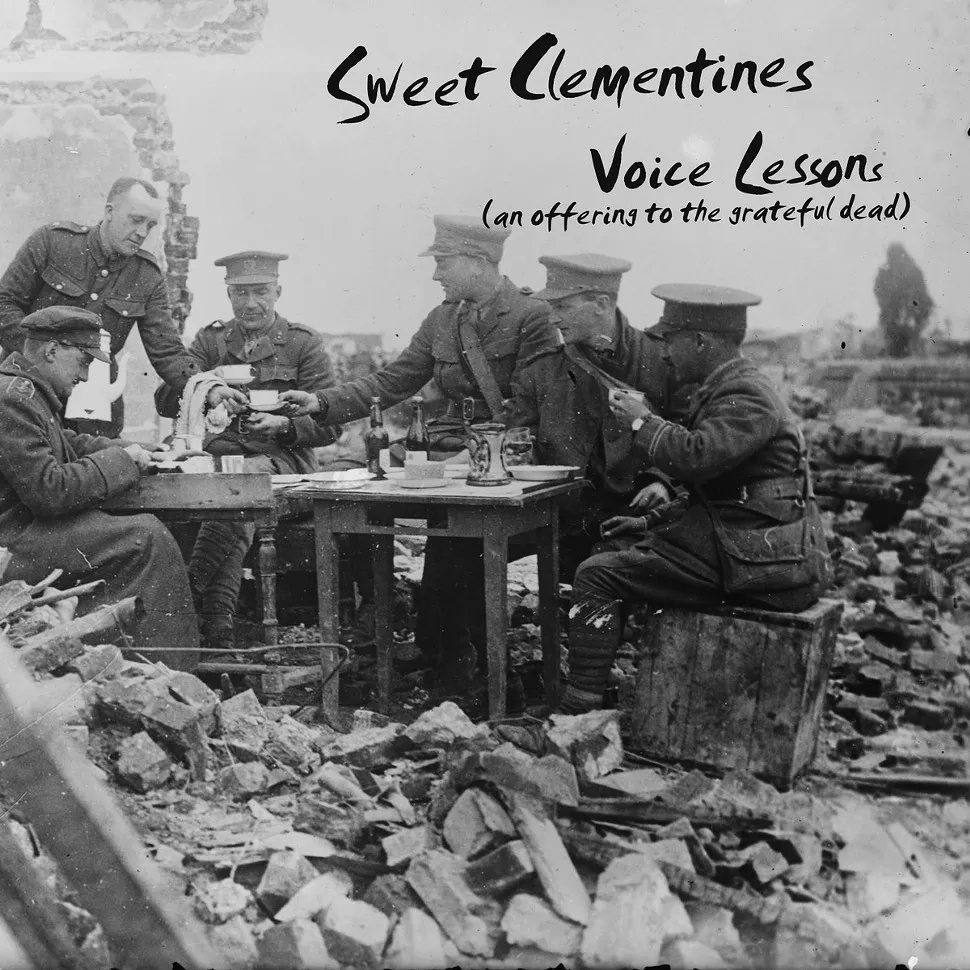 Certainly the biggest news of the summer to many was the string of final "Fare Thee Well" concerts by the surviving members of the Grateful Dead (plus guests) earlier this month. Admittedly, the concept struck me as kind of lame: The Grateful Dead? Seriously, they're calling it that?
Without
Jerry Garcia? Ah, well, they have the right if enough fans are willing to accept it, I guess—and the record crowds doubtlessly proved there were. And I do get how the show were billed as a tribute to the band's music and legacy. And speaking of paying tribute to the Dead's music and legacy, the outstanding New Paltz-area indie art-pop band the Sweet Clementines has a new single just out that does exactly that.
Called Voice Lessons: An Offering to the Grateful Dead, the release features two original songs, "Voice Offerings" and "The New Old Pretty Girl Blues," that unabashedly reference the Dead's prime late '60s/early '70s era while retaining elements of the Clementines' other main influences (Beatles, XTC, fellow Dead fan Elvis Costello). "'Voice Lessons' was written a few years ago in response to the passing of my father," says the group's guitarist and songwriter (and occasional Chronogram scribe) John Burdick. "It is a deathbed reckoning scenario, in which the survivors rue the fact that the deceased swallowed his tongue too often, left his feelings unexpressed, and never dared to sing. If the message of the song is 'use your voice while you have it,' and 'don't get caught up in vanities of personality,' then who could be more exemplary than the Grateful Dead? The Dead are THE positive role model for singing it yourself, haters be damned. The courageous voice will find its audience, maybe not quite as many millions as theirs did, but many dozens at least."
Here, the band plays another Dead-influenced tune, "Submarine," at their hometown's Water Street Market in 2014:
Voice Lessons: An Offering to the Grateful Dead is available now for download at http://thesweetclementines.bandcamp.com/.