Whether out of a dark sense of humor, a probing search for lessons from fiction or a clue from history, some of us are gravitating toward books on plagues, contagion, and straight-up apocalypse. For those who feel like finding comfort (or commiseration) in the pages of a book, we reached out to local bookstore owners to ask for their reading list recommendations. The four books they suggest range from nonfiction tome to doomsday thriller.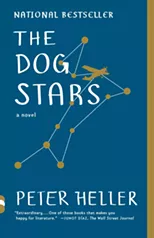 The Dog Stars
We're huge fans of this genre, so we have a whole bunch of "favorites," but for this particular pandemic, we're going with The Dog Stars by Peter Heller. Hig survives a global flu that has wiped out nearly everyone, including his family. But he lives on in an airport hangar with his dog and another man with whose politics and behavior he isn't entirely "aligned." The phantom signal of a passing plane brings a dilemma of hope and terror. What strikes us in this moment is how the book illustrates how quickly we can find ourselves alone, just surviving, things just happening TO us, and we—the supposed heroes of our own story—have to figure out what we can do, and if we should do anything at all.
—Amanda and Anthony, Rough Draft Bar & Books


Guns, Germs, and Steel and Plague
A book that provides perspective right now is Guns, Germs and Steel by Jared Diamond. It illustrates numerous points in history where epidemics, among other things, were a factor in huge societal changes.
For a briefer, narrower history, try Plague by Edward Marriott. His focus is specifically the history of bubonic plague from the 1800s until now.
—Jessica Dupont, Half Moon Used Books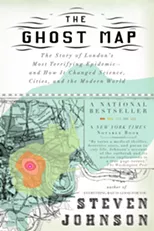 The Ghost Map
Steven Johnson's The Ghost Map is about how a doctor and a minister discovered how cholera is spread and stopped it from devastating London in the 1800s. Humans are clever and resourceful when we all work together to solve problems.
—Kristi Gibson, Magpie Books