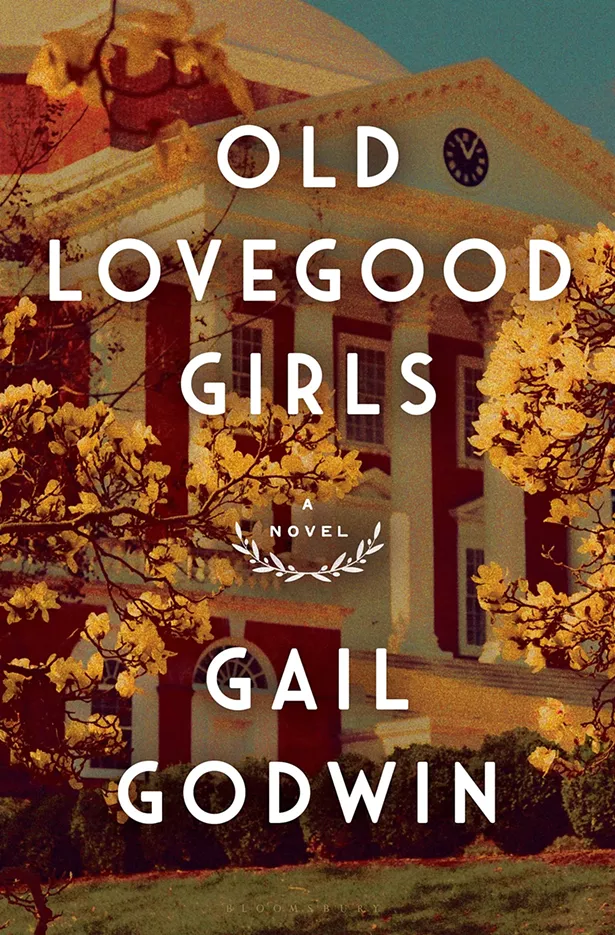 This beautifully crafted and cerebral new novel from local literary treasure Gail Godwin is the story of a decades-long, complex, and deep friendship between two women from very different circumstances. Using literary analogies, repetition, philosophical debate and letters, Godwin masterfully presents the ebb and flow of the events and years that define and deepen their powerful and loving friendship.

When the dean of Lovegood College, a prestigious women's junior college in 1950s North Carolina, pairs Feron Hood and Merry Jellicoe as roommates, her hope is that Feron, who recently lost her alcoholic mother, fled from an abusive stepfather, and barely escaped her troubled past, will find comfort and companionship in Merry's steady and optimistic presence. Feron, (whose great grandmother was one of the earliest students at Lovegood) is reserved, competitive, and secretive with a sly sense of humor. Merry, the beloved daughter of prosperous tobacco farmers, is warm and welcoming and possesses a strong moral compass that defines her life and impacts those around her. The girls do indeed form a strong and lasting friendship; bonding surrounded by the rich academic traditions of the college and as they become writers under the guidance of Maud Petrie, their much respected and mysterious literature and composition teacher.
When Merry's parents are killed in a plane crash (the day before Feron was to visit the Jellicoe family), their time together as roommates is abruptly ended. Merry has to leave Lovegood to run the family tobacco farm and to raise her young brother and the friendship between the two young women takes on a whole new trajectory. Feron's remaining year and a half without Merry at Lovegood leaves her "feeling both overexposed yet more hidden. No longer part of a pair, she had to be seen as herself alone."
It is 10 years before Feron and Merry see one another again, and life has led them to vastly different places. Feron, who married and was tragically widowed within the same year, has moved to New York building a successful career as an editor at a large management consulting firm, albeit putting her own writing to the side. When she discovers the story, "The Curing Barn," published in the Atlantic, she realizes that it is Merry's story written under the pseudonym "MG Petrie". Feron's old feelings of competitiveness, admiration, as well as the longing to be a published writer, surface.

They meet at the legendary Algonquin Hotel where Merry is staying while in town to meet with her literary agent—something that simultaneously impresses and makes Feron a bit jealous. Using their time together to catch up on each other's lives, they realize that even though they have not been in touch regularly, they remain fondly in each other's thoughts and hearts. Over the next several decades, it is Feron who becomes a successful author while Merry continues with life on the tobacco farm and putting her writing aside. The passage of time with all of life's trials, joys, and tribulations, is portrayed through their letters, sporadic encounters, and the many infinitely human, nuanced characters Godwin so beautifully weaves throughout their stories. This book is literary fiction from a master whose own remarkable literary life is evident in these pages. It is a book to be savored, pondered, and enjoyed.