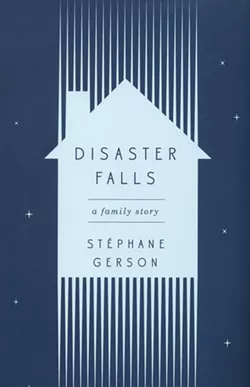 This is, and this is not, the story of eight-year-old Owen Gerson who died on a family rafting trip on the Green River in Utah. Though Stéphane Gerson's moving memoir wouldn't exist without the account of his son's fateful accident, this is really the story of all the things that eventually fill in an empty space, love and loss, blame and guilt, despair and survival.
When faced with such tragedy, those left behind are initially kept together by friends and family, something the Gersons have in abundance. The will to return to the living must come from inside, however, an interior world navigated with tools unique to the self. For Owen's mother Alison, grief projects outward, into the future, as she imagines her son moving on through life, even feeling his actual presence. But for Gerson, the journey is inward, searching for his lost son in the past, a path that leads him as far back as a trip to his ancestral homelands in Eastern Europe.
Gerson is a historian and professor of French studies, so his survival instincts revert to literature. He contrasts his initial grief to characters like Odysseus's mother when she believed her son was killed. Later, when Gerson doesn't find enough comfort in family friends and support groups, he immerses himself in authors like Victor Hugo, Charles Darwin, Ben Johnson—all parents who had lost children and wrote down everything they could. By studying their words he discovers his own.
The historian in him takes him back to the Green River itself in an attempt to understand the backstory of this dangerous section of rapids named Disaster Falls. But the result is a mixed bag. True, the rocks and water flow proved challenging for explorers and adventurers, but they could be navigated successfully, even by amateurs, except when the perfect storm of circumstance attacks simultaneously from all sides. It isn't until the very end of the book that Gerson relives every detail of the fateful trip, providing a father's account of being alone with his son in a rushing river barely an arm's length out of reach, a heartbreaking account of the tenuous grip we all have on life and those we love.
A better historical route is his own family history. Initially, Gerson examines his relatives who are Holocaust survivors as a way to understand how people go on living after great tragedy. But eventually it is his own elderly father at the end of his life that informs his grief. Gerson and his father had a complex relationship from a childhood that bordered on abuse, and in his father's final hours Gerson comes to terms with their resulting relationship as something his father did his best with, having used the tools he knew. Now Gerson must accept the facts of Owen's fate and his own actions, realizing that he too did his best with what he knew.
There are actually two disasters that frame Owen's too-brief life. There was his death on Disaster Falls, but there was also the disaster of 9/11, when Owen was just a toddler. The Gersons lived in Battery Park City and Alison was home alone with Owen when the planes hit. She made her way through the bedlam of Lower Manhattan to the Hudson River, where boats ferried people to New Jersey while Owen peacefully slept in her arms. This is the story of two rivers a young boy crossed and everyone he left on the other side.
The Golden Notebook Bookstore hosts Stéphane Gerson for a reading and signing at the Kleinert/James Center in Woodstock, on Saturday, January 28 at 6pm.