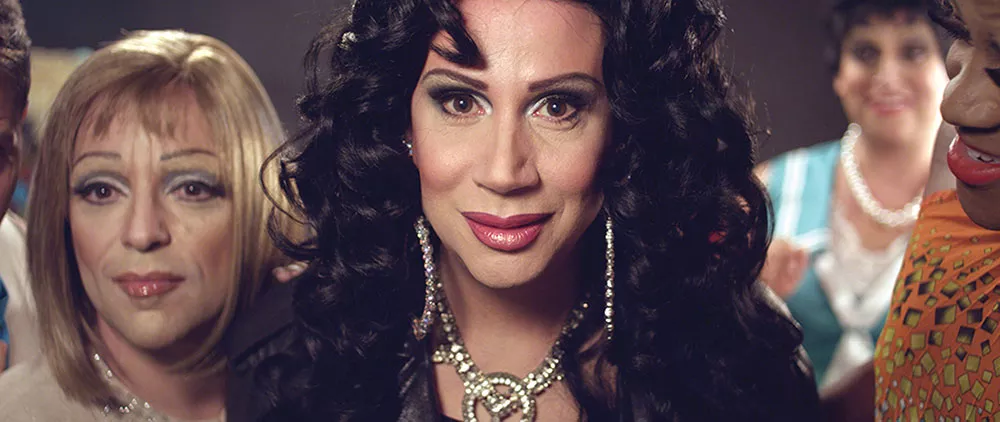 From a love story about a visually impaired novelist featuring Alec Baldwin and Demi Moore to Jim Jarmusch's new documentary about influential rock-and-roll band The Stooges (Gimme Danger), the Woodstock Film Festival includes a brimming roster of movies, panels, speakers, and music. The world premiere of Blind kicks off the festival. The film was directed by Michael Mailer, son of writer Norman Mailer. Baldwin and Mailer will take part in a question-and-answer session at the showing.
"The wonderful thing is that just about all of the filmmakers are going to be here," says Meira Blaustein, co-founder and executive director of the Woodstock Film Festival. "It's going to be this wonderful gathering of so many thought-provoking, bold, creative filmmakers who will come here from all over and converse in Woodstock, and the surrounding areas."
Showings and events take place at eight locations in Woodstock (Upstate Films, the Woodstock Playhouse, Bearsville Theater, and the Woodstock Community Center), Rosendale (Rosendale Theatre), Saugerties (Orpheum Theatre), Rhinebeck (Upstate Films), and Kingston (BSP Kingston).
Some highlights from the festival include Loving by Jeff Nichols (Take Shelter, Midnight Special), about an interracial couple who were arrested in 1958 for miscegenation. Their appeal led to the Supreme Court's landmark civil rights decision Loving v. Virginia in 1967. A trilogy of films called American Epic, narrated by Robert Redford, about music and electrical sound recordings circa 1920s, will also be shown. The three-part series includes interviews with musicians like Jack White, Nas, T Bone Burnett, Taj Mahal, and others. Actress Amber Tamblyn's directorial debut, Paint It Black, explores two women from different backgrounds encountering devastating loss. Local 16-year-old Jack Fessenden premieres his first feature, Stray Bullets, boasting an impressive cast of indie movie A-listers including James Le Gros and Kevin Corrigan. Margo Pelletier's biopic Thirsty chronicles the life of drag star Scott Townsend, aka Thirsty Burlington, who will be on hand for a Q&A after the screening.
Many of the festival participants return to the region to screen new projects, like brothers Todd and Jedd Wider, who produced Beyond Conviction, which screened at the 2006 festival. "It's one of our favorite places," the brothers wrote of Woodstock via e-mail in a joint statement. "The changing of the seasons in this part of the country is especially beautiful, and Woodstock is such a vibrant, interesting town with artistic and creative people everywhere." The Wider brothers, based in New York City, directed a documentary at this year's festival called God Knows Where I Am, about a woman succumbing to mental illness. The movie was shot in New York and New Hampshire. "The Woodstock Film Festival is an important, vibrant film festival where the spirit of independence and creativity is explored and honored," the Widers wrote. "The festival understands the importance of creativity and thinking differently, and brings films to Woodstock that one might not get a chance to see in the local multiplex."
In addition to films, several informational panels and discussions are offered, including titles like "Producers on Producing," "Women in Film and Media," and "Music for Film," all of which will be held at the Kleinert/James Center for the Arts. There's also a "master class" with writer and director Catherine Hardwicke, director of the movie Twilight, and a panel called "Actor's Dialogue" featuring actor Karen Allen, who was in Raiders of the Lost Ark, Scrooged, and Animal House, among other films.
The Woodstock Film Festival helps independent filmmakers network and gain exposure, provides the Hudson Valley with a diverse cultural experience, and delivers education, entertainment, tourism, and an economic "engine" to the local community, Blaustein says.
"It's not just about going to see great films," says Blaustein. "It's about really immersing yourself and getting to know everything there is to know about them, and meeting the filmmakers, and meeting the subjects, and meeting the actors." The Woodstock Film Festival runs October 13 to 16. Woodstockfilmfestival.com.