Find Stories by Timothy Malcom
Browse by:
Trending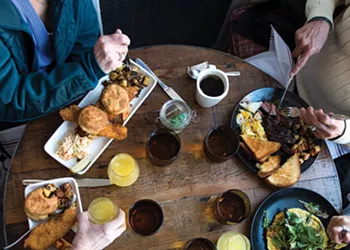 Everything But: Kitchen Sink Food & Drink
April 01, 2017
Recent Articles
HV Towns, Beacon

Apr 1, 2017
Food & Drink, General Food & Drink

Nov 1, 2015

Amy Goldman and Jerry Spagnoli's New Book

By Timothy Malcom

Amy Goldman grows heirloom fruits and vegetables. Jerry Spagnoli is one of the world's foremost dagurrreotype photographs. When the two get together, magic happens.