Find Stories by Tyler Zielinski
Browse by:
Trending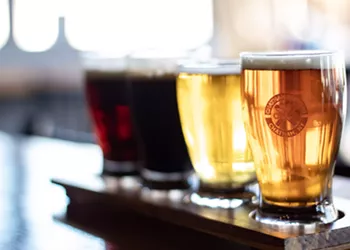 Top 5 Breweries in Columbia County
January 25, 2019
Recent Articles
Food & Drink, Bars

Feb 6, 2019
Food & Drink, Craft Beverage Industry

Jan 25, 2019

By Tyler Zielinski

With the proliferation of breweries over the past decade, it can be hard to know where to start. Stick with Chronogram as we tour the region's brewing facilities and taprooms to bring you the top 5 in each county of the Mid-Hudson Valley. Here are the can't-miss breweries in Columbia County.