1. Tinder
According to recent dinner party surveys, the popular dating app has finally gained enough traction Upstate to be a viable way of find a mate (for the night or for life—your prerogative). As with all things in the countryside, commuting to the date may take anywhere from 10 minutes to 2 hours, but still the net is cast. Get swipin'!
2. The Last Jedi

Hold on to your lightsabers folks, the latest installment in the Star Wars franchise hits theaters on Friday, December 15. Han Solo may be dead, but Luke Skywalker is back to train a young Jedi protégé and join the Resistance to do battle with the baddies of the First Order and patricidal maniac Kylo Ren. Go for the cartoonish morality tale made bigger than life with CGI but stay for the poignancy of watching Carrie Fisher's final film, in her most iconic role. May the force be with you, Princess Leia.


3. NOT Drunk Driving
Drunk driving is so 2016. In June, Governor Cuomo signed regulation permitting ride sharing companies like Uber and Lyft to operate Upstate, and the pool of part-time drivers has slowly grown, especially around commercial centers like Kingston, New Paltz, and Poughkeepsie. So, this year, on New Year's Eve, when you're good and sauced in the wee hours of the morning, call a Lyft and get home in one piece. (Sure it might run you $30, but by our calculations that's approximately .3% of the cost of a DUI in New York State.)
Beer & Books
✖
i
Books+booze=every editor's dream. After years of swooning over Hudson's literary pub The Spotty Dog, we are happy to report that Kingston finally has its own very own bookstore/bar. The cleverly named Rough Draft, with its selection of new books, tap beers, and late night coffee service, is a welcome edition to the Stockade District. Recent Hudson Valley transplant and editor of BOMB magazine, Ryan Chapman, will host a pub-style literary trivia night, complete with drinking and heckling, one Wednesday a month.
5. Venison Stew

In the past few years, foraging got cool again with outspoken local celebrities like Dina Falconi of Foraging and Feasting, Zac Pelaccio of Fish & Game restaurant, and Rob Handel touting the rich flavors and nutrient profiles of nature's pantry—mushrooms, greens, berries, oh my! But, we're onto the next big thing: wild meat. With all the outcry against farming animals for meat, why not participate in the statewide effort to thin the booming deer population? On December 2 and 3, Wild Earth will offer a two-day Using the Whole Deer workshop that teaches the arts of butchering, hide-tanning, and craft-making with leftover bits. For the record, venison stew is delicious.


6. Delaware County
Ever since we decided to feature some lesser-known but oh-so-magical Delaware County towns in this month's community spotlight Catskills Brigadoon, we can't stop thinking about the place, with its pristine panoramic vistas, affordable real estate, and quaint villages. In fact, one of our colleagues just bought a 51-acre farm there. If you haven't checked out Hobart, Roxbury, Margaretville, and the great beyond, use this cheer-filled time of year to tour these cozy communities.
7. Typewriters
Remington, Royal, Smith Corona, Underwood—these titans of a bygone era are circling back around for a victory lap. In August, director Doug Nichol released the documentary California Typewriter, an ode to the antiquated word processor and a portrait of avid analogue zealots that still use them. Tom Hanks and his 250+ typewriters are featured in the award-winning film, along with John Mayer, David McCullough, Sam Shepard, and others. In October, Hanks released his debut short-story collection Uncommon Type, is a compilation of 17 stories about—you guessed it—typewriters. In other, sadder news, the day before Thanksgiving, Mary Adelman, the 89-year-old owner of the storied Manhattan typewriter-repair shop Osner Business Machines, passed away.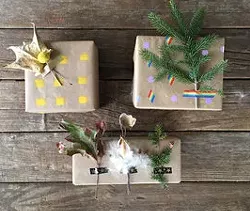 ✖
i
8. Bone Broth
Animal products are a polarizing point of conversation these days. For those of us who have not renounced our carnivorous ways, bone broth is a must-have for this winter season. Local restaurants like Hash in Stone Ridge and Hudson Food Studio are featuring it on their menus, touting it as an "immune boosting, blood cleanser." And local artisanal food makers like the Oliver Weston Company sell it. But it also couldn't be easier to make at home—throw a bunch of bones in a pot with water and veggies, bring to a boil, then let simmer for anywhere from 4 to 24 hours. Here's a pro tip: whenever you're cooking, save the extra bits you normally toss out—underloved things like onion skins, broccoli stems, carrot tops, and the outer leaves of leeks add a tremendous amount of flavor to broth. Once you've made a batch, drink it straight with a pinch of salt, or use it to flavor delicious dishes like stew, risotto, and ramen. And don't forget, the better the bones the better the broth, so go grass-fed for the tastiest and most nutritious result.
9. DIY Wrapping Paper
Any old fool can give gifts in dollar store wrapping paper; only ahead-of-the-curve Hudson Valley trendsetters give gifts in homemade packaging. Go ahead, grab a roll of Kraft paper, some blow pens, metallic markers, and glitter, and get busy making these bespoke expressions of love. You can stencil or free-hand, collage or stamp, do one piece at a time or mural a whole roll. If the blank canvas feels too daunting, sign up for this gift wrap workshop at Drop Forge & Tool on December 14.
10. La Belle Sauvage
Christmas came early for fantasy geeks the world over when the new Philip Pullman book dropped in October. La Belle Sauvage is the first installment of his new trilogy "Book of Dust," which takes place in the same fantastical world as The Golden Compass and its companion novels—complete with dæmons, Alethiometers, and the spooky Magisterium. A recent book review in The Washington Post said, "Too few things in our own world are worth a 17-year-wait: 'The Book of Dust' is one of them." If you can manage to give it away before getting sucked in, La Belle Sauvage would make an excellent holiday gift for your favorite bookworm.
11. Small Works Holiday Art Shows
Good things come in small packages—like all the tiny art that is currently on display throughout the Hudson Valley. The Limner Gallery in Hudson has "Holiday Small Works Exhibition and Sale," featuring over 60 pieces under 18 inches. Saugerties' Emerge Gallery has "Petit: A Group Exhibition of Smaller Sized Art" up through December 4. Nearby, Cross Contemporary Art is featuring "HYGGE: Small Art Holiday Show" with over 100 drawings, sculpture, and paintings by more than 50 artists. (Psst! They're serving Danish mulled wine at their opening reception on December 2, and every weekend through December 31.) Just down the road in Woodstock, the Kleinert/James Center for the Arts is holding their 18th annual "5 by 7" exhibit, which kicks off on December 1 with a catered champagne reception. This Woodstock Byrdcliffe Guild fundraiser features selection of five-by-seven-inch works displayed anonymously to level the playing field between local hobbyist artists and international bigwigs. Pretty, weird, provocative, peaceful—these tiny artworks come in all flavors and they're all priced to sell.