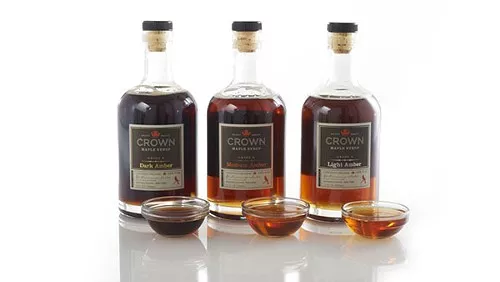 Today, President Barack Obama will be sworn in for his second term as the 44th President of the United States. After the ceremony, he and other national leaders will enjoy a lunch featuring items from across New York state, including the Hudson Valley.
The luncheon meal, prepared by Culinary Institute of America graduate Shannon Shaffer, will feature Golden Harvest apples from Valatie in Columbia County and Crown Maple Syrup from Dover Plains in Dutchess County.
According to Shaffer, who is the inaugural luncheon chef for the second time this year, the syrup will be used twice—once in a butternut squash puree to be served with the entree (bison served with red potato horseradish cake and a wild huckleberry reduction) and again in a maple caramel sauce for the apple pie dessert.
The luncheon features other products from across the state, as well, including cheese from Cooperstown, Saratoga water, and wine from the Finger Lakes.