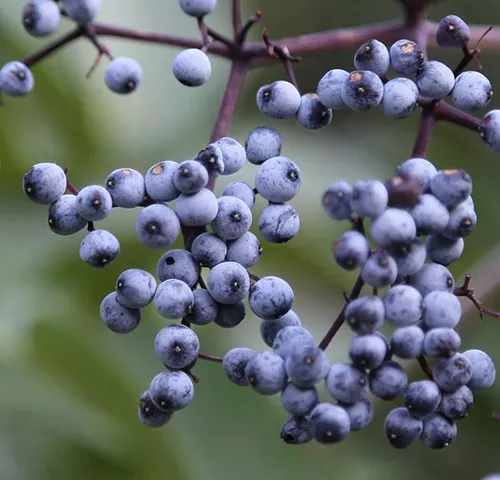 It's the season of desperation. The seemingly futile fight against the viral blues has begun. It's time to batten down the hatches and fill the medicine cabinet arsenal with remedies and defenses. It's time to get crafty - because just when it seems like one herbal therapy is working, a virulent new cold virus, like Wily Coyote, appears to outsmart it. This season, try a multi-pronged approach, reaching for natural immune boosters like these - all with at least a little science behind them to make a case for their effectiveness. Try one at a time and see what works for you.
Elderberry > Available in tinctures or capsules, elderberry extract may help treat the flu. One Israeli study found that a commercially available formulation called Sambucol reduced symptoms of the flu by 56%. Herbalists advise taking this supplement two or three times a day in between meals.
Astralagus > An herbal staple in traditional Chinese medicine, this potent root might help boost immunity. Studies in lab animals and petri dishes have shown that astralagus can stimulate white blood cell production, and pilot studies suggest that the herb might have a similar effect on humans. Keep an eye out for more studies, and look for astralagus as an ingredient in herbal cold formulations.
Andrographis > Not exactly a household name in America, this herb is a popular therapy in other parts of the world. A study in Thailand found that andographis reduced cold symptoms more effectively than placebos did. Look for it in the supplement aisle, and take it right at the onset of cold symptoms for your best-chance defense.
Gingseng > At least one study has shown that this herbal stimulant might help boost immunity and reduce the duration and severity of cold and flu symptoms. Herbalists recommend taking gingseng all season long, rather than just at the onset of symptoms, to get the most out of its benefits. Seek out a blend called Cold fX, which has some preliminary science suggesting its effectiveness.