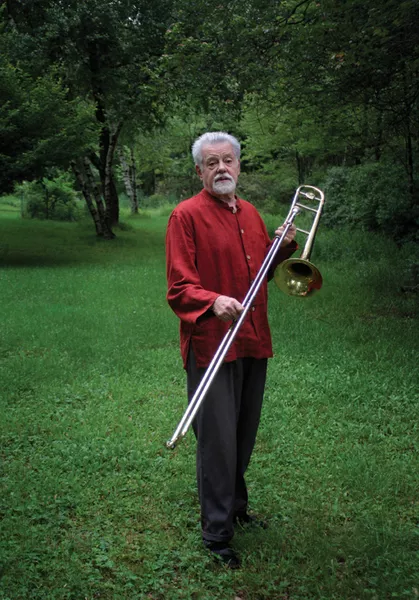 Interviewing Roswell Rudd for the June 2009 issue of Chronogram was quite a hoot—or, should I say, quite a honk. The father of free jazz trombone, the 78-year-old Rudd is a legend in the annals of the avant-garde, and we should be honored that he calls the Hudson Valley home. Likewise, we should be honored he's bringing his quartet to Woodstock for a rare local concert this Saturday.
In addition to the leader, the Roswell Rudd Quartet explores more traditional jazz terrain and features bassist Ken Filiano, vocalist Sunny Kim, and Rudd's long-time collaborator pianist Lafayette Harris. Here's a peek at a magical 2010 performance by the band:
The Roswell Rudd Quartet will play at the Kleinert/James Center for the Arts in Woodstock on August 10 at 8pm. Tickets are $20 and $18. For more information, call (845) 679-2079 or visit Woodstockguild.org.