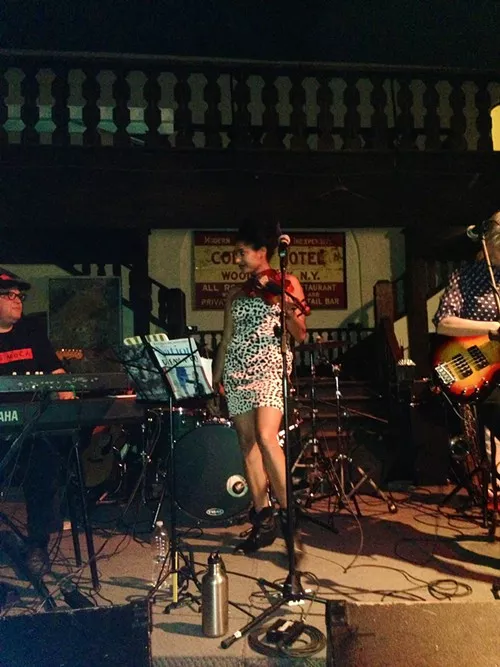 Simi Stone at the Colony Cafe
It's no secret, that I'm a huge Simi Stone fan! I try to see her whenever she performs in Woodstock so I had to go see her perform at
The Colony Cafe
last Sunday during the Woodstock Film Festival. If you missed Sunday's show, she will be live at
The Falcon
on October 10th, and at the O+ Postive Festival in Kingston on Friday, October 11th at 9pm. After the concert, I spoke with David Baron, her producing/songwriter partner. He informed that they are working on the last bit of recording, and plan to get a new record out by January 2014. I really like the new songs she performed last night.
Here is one of them, which is called "A little bit" which she sang at the end of the show. Of course, the audience demanded an encore too! You can see more videos on the Hudson Valley Good Stuff YouTube. For Simi Stone's concert schedule, follow the Simi Stone Facebook page.
Check out Vanessa Ahern's Hudson Valley Good Stuff for more good stuff, and follow the Hudson Valley Good Stuff Facebook Page.