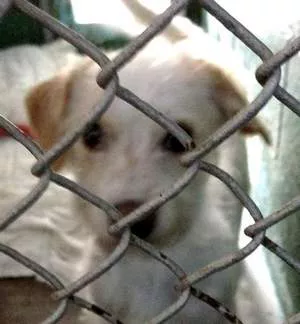 Hudson Valley Humane Society
Bennie
Sometimes bad things happen to good dogs. On the afternoon of Monday, June 3, a terrier mix somewhere between the age of two and four was thrown from a black, flat-bed truck on Powell Avenue in Newburgh. Witnesses of the event rushed in to help the dog, who was uninjured. After being taken to the Hudson Valley Humane Society headquarters in Pomona, the wiry white-and-tan dog was given the name Bennie.
Bennie is 35 pounds, neutered, and very sweet, according to the Hudson Valley Humane Society website. The shelter has received many applications to adopt Bennie, and is in the process of making a decision about his future home. To inquire about the status of Bennie's adoption, call the HVHS at (845) 354-3124.
The person responsible for throwing Bennie out of the truck has not yet been found. Anyone with information is asked to e-mail [email protected]