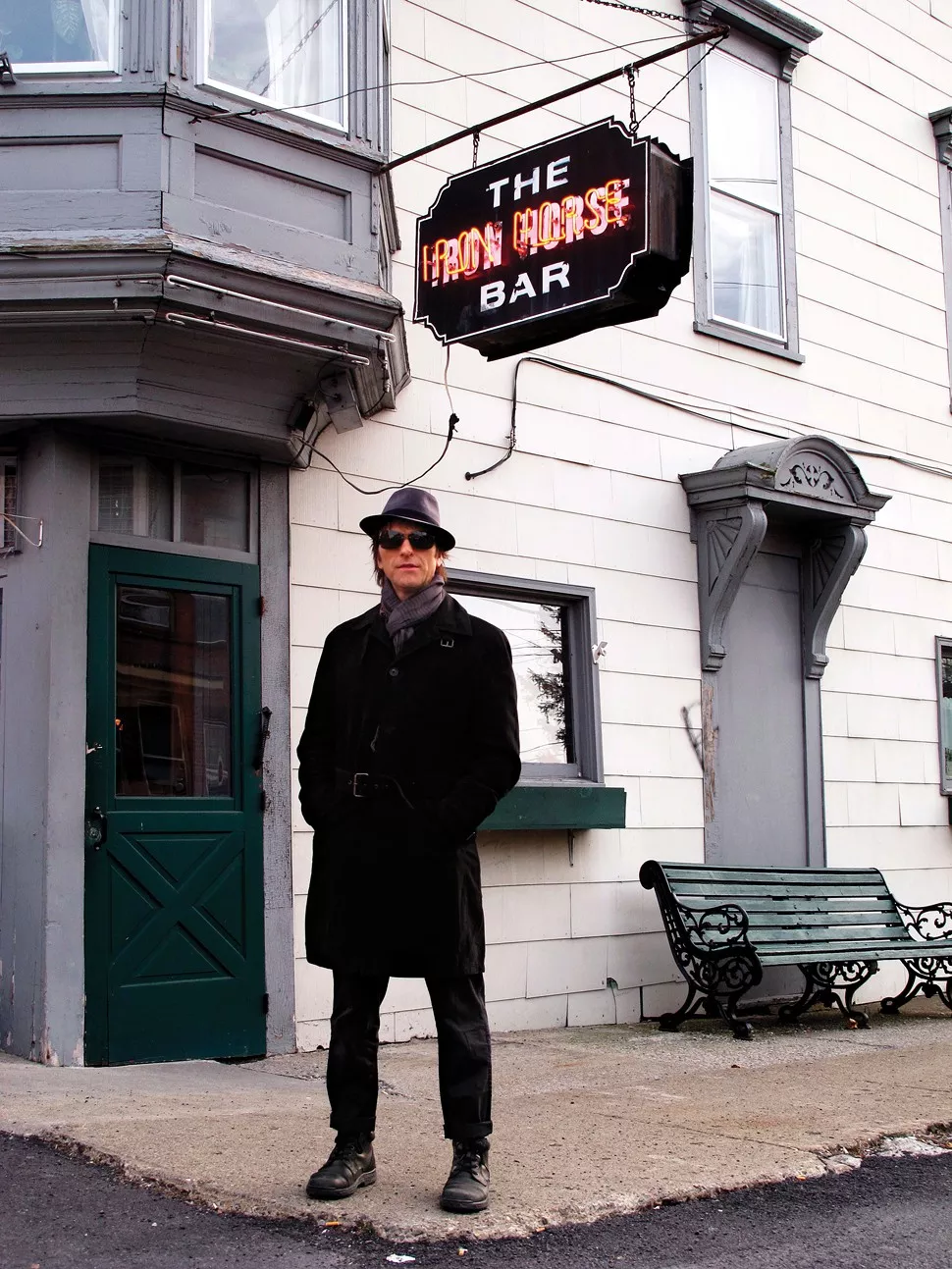 With the Replacements now back on ice again, the band's founding bassist—and current Hudson resident—Tommy Stinson continues to keep bust in other ways. One such way is "Friday Night Is Killing Me," a new events series he's hosting at Club Helsinki in Hudson beginning tomorrow night, November 25.
The shows will feature "surprise musical guests" and "will be filmed to capture the spontaneous magic that happens when Stinson, a cult indie-rock figure in his own right as a rock singer-songwriter, meshes his personality and considerable musical chops on bass, guitar, and vocals with an ever-changing lineup of friends and collaborators—both musically and otherwise. The shows will have an informal, off-the-cuff feel and will emphasize plenty of musical and verbal give-and-take between Stinson and company." Having caught previous Helsinki happenings emceed by Stinson, I've no doubt that this series will be a real—as 'Mats fans might say—hootenanny.
Here, he and some friends perform at the club in 2013:


Tommy Stinson's "Friday Night is Killing Me" series kicks off at 7pm on November 25 at Club Helsinki in Hudson, New York. Tickets are $10 and $25. For more information, call (518) 828-4800 or visit http://helsinkihudson.com/index.html.