Following the resounding success of its 2014 Francesco Mastalia exhibition Organic: Farmers & Chefs of The Hudson Valley, The Moviehouse Studio Gallery will feature the first public show of the Rhinebeck-based photographer's latest project, Yoga: The Secret of Life. Mastalia's photographs document the personal experiences of 108 of today's renowned yogis, including well-known names like Rodney Yee, David Life, Seane Corn, Sharon Gannon, Raghunath, and the world's oldest yoga teacher, 97-year-old Tao Porchon-Lynch. The exhibit also includes photos of some local yogis: Sharon Gannon, David Life, and Shiv Mirabito—all of Woodstock, Raghunath of Canaan, and Justin Ram Das Logan of Red Hook.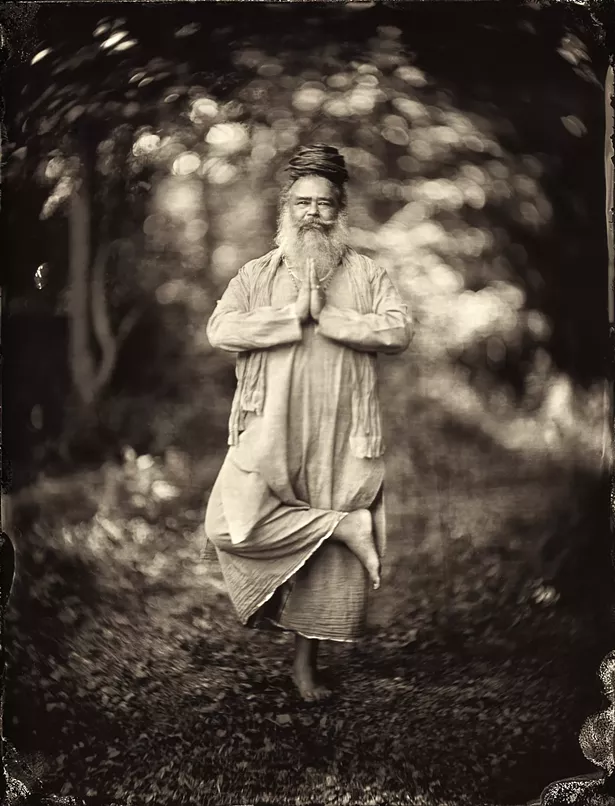 Each Yogi was photographed using the wet plate collodion process, a technique developed in the mid-19th century, when the art of photography was in its infancy. Also called simply the collodion process, this early photographic technique involves adding a soluble iodide to a solution of collodion (cellulose nitrate) and coating a glass plate with the mixture. This process is valued for the level of detail and clarity it allows, producing images that are at once dream-like and hyper-crisp with a luminescence all their own.
The portraits in the collection possess an ethereal, deeply meditative quality that takes on an extra dimension when viewed with their accompanying narratives, which provide an intimate and enlightening account, in each yogi's own words, of their personal journey.
The opening reception will be held on Saturday, October 14, 4:30–6:30pm at the Moviehouse Studio Gallery in Millerton and is co-sponsored by Omega Institute for Holistic Studies. The exhibit will then run until January 24. Admission is free and all are welcome.