1950s Radio in Color: The Lost Photographs of Deejay Tommy Edwards
Christopher Kennedy
Kent State University Press, 2011, $49
As post-war pop made its big bang, radio's Tommy Edwards was at the heart of the blast, shooting the boxes of stunning color slides unearthed by Warwick resident Kennedy for this lavish coffee-table opus. Movie stars (Rock Hudson, Tina Louise), still-wet-behind-the-ears rock 'n' roll legends (Elvis, Chuck Berry), and equally fascinating never-weres (Bobby Colt? The Sprouts?) smile forth in glorious Ektachrome.
Adirondack Style: Great Camps and Rustic Lodges
Photographs by f-Stop Fitzgerald & Richard McCaffrey, text by Jane Woods & Jane Mackintosh
Universe Publishing, 2011, $50
Into logs? Adirondack Style: Great Camps and Rustic Lodges is a sumptuous tour of those northern playgrounds of the rich. Fitzgerald and McCaffrey capture their eccentric grandeur in photographs so warmly toned you can smell the Balsam. There are birch-bark walls, boathouses, antler chandeliers, and deft essays on architecture and history. Only quibble: no captions. Such meaty photos ache for descriptions to yearn by.

The Art of Living According to Joe Beef: A Cookbook of Sorts
David McMillan, Frederic Morin, Meredith Erickson,
Foreword by David Chang, photographs by Jennifer May
Ten Speed Books, 2011, $40
Restaurateur David Chang describes Montreal's Joe Beef as his "favorite restaurant in the world." It's not hard to understand why: Joe Beef is a fearless culinary enterprise, infusing classical French cooking with an adventurous and always tasty spirit. Recipes include a foie gras parfait and veal liver brisket. Chronogram contributor Jennifer May shot the gorgeous photos, which capture the restaurant's rollicking atmosphere and deadly serious food.

Brilliant: White in Design
Linda O'Keefe
The Monacelli Press, 2011, $50
"White is immune to fads," writes former Metropolitan Home creative director O'Keefe, who penned much of this elegant book in the Stone Ridge Library. In chapters named for white's salient properties (Radiant, Pure, Seductive, Lucid, Harmonious, Neutral, Thoughtful, Natural) and more than 250 photos, Brilliant explores its timeless appeal, from marble temples to picket fences, feathers to snow. White Christmas, anyone?
The Byrdcliffe Cookbook: a Collection of Artful Recipes by Residents of the Byrdcliffe Art Colony in Woodstock, New York
edited by Katherine Burger
Woodstock Byrdcliffe Guild, 2011, $17.50
When artists gather, they eat. This lively gallery of shared-kitchen recipes, garnished with artwork and anecdotes, will bring back memories for those who joined that carrot soup-fueled Philip Glass conga line, and create new ones. Some recipe titles contain whole storylines (Rain Chili, Love-Sick Fish Dish), while others sound simply delicious (Fennel with Anchovies and Sambuca). Contributor bios and websites inspire further browsing.
Drifting: Two Weeks on the Hudson
Mike Freeman
SUNY Press Excelsior Editions, 2011, $24.95
Fresh from a decade's sojourn in Alaska, a budding curmudgeon/philosopher/social critic/historian with a gift for the language takes two weeks off from stay-at-home fatherhood to canoe the Hudson from the Adirondacks to the Palisades. Hilarious, deep, politically incorrect when wisdom and honesty demand it, Freeman transcends both sugar-frosting and despair, getting straight to the heart of many a matter.
Hudson River Towns: Highlights from the Capital District to Sleepy Hollow Country
photographs by Hardie Truesdale, text by Joanne Michaels
SUNY Press Excelsior Editions, 2011, $29.95
Truesdale and Michaels have harvested a feast of sights and observations and arranged them with artful care, delving into some of the region's lesser-known wonders and bringing fresh perspective to familiar viewsheds. Both are nuanced observers and expert framers and communicators; the result is a loving, honest homage to our area's natural and civilized beauty.

Red-Robed Priestess
Elizabeth Cunningham
Monkfish, 2011, $25.95
Here's a radical way to celebrate the 2012th birthday of that babe in the manger. Cunningham's wildly popular Maeve Chronicles unspool a freewheeling feminist fantasia about an island-born, witch-raised Mary Magdalen; this fourth volume ties up the tale in "an impossible Celtic knot." The author's research is as broad as her imagination is uncorseted. Reading 12/4 at 3pm, Inquiring Mind, Saugerties.

Rock Seen
Bob Gruen, introduction by Debbie Harry
Abrams, 2011, $45
Rock and roll's Zelig-with-a-Nikon enjoys a singular status among music photographers: the trusted outsider allowed in. Through his nice guy demeanor and calm chutzpah, Gruen got unparalleled access to a dizzying range of stars, from John Lennon to Led Zeppelin to the Clash. Rock Seen's images span four decades, offering dazzling performance captures and touching offstage scenes.
To Do: A Book of Alphabets and Birthdays
Gertrude Stein, illustrations by Giselle Potter
Yale University Press, 2011, $25
Did someone put hashish in the birthday cake? Stein's 1940 work for children, with its Cubist syntax and sometimes disturbing imagery (self-immolating cannibal rabbits?), was long considered unpublishable, even though lines like "So the lily Leslie's little lily had its last birthday" are made to read aloud. Rosendale illustrator Potter's creamy neoprimitive paintings play nicely with Stein's wiggy text.
Weep, Shudder, Die: A Guide to Loving Opera
Robert Levine
It Books, 2011, $20
If the Phoenicia Festival of the Voice or a Bardavon HD broadcast whets your appetite for operatic passions, Levine's breezy, user-friendly guide makes a great amuse-bouche. Packed with trivia, lore, and dozens of libretto synopses, this slender book is informative but never starchy, a love letter from an exuberant fan who "can't understand why people don't sing—opera and otherwise—all the time." Bravo, Maestro Levine!
Vegan Holiday Kitchen
Nava Atlas, photographs by Susan Voisin
Sterling, 2011, $24.95
Thanksgiving without the turkey? Matzo balls without schmaltz? No problem! Meatless maven Atlas offers more than 200 recipes made for sharing on "stay home and cook" holidays. Gluten, soy, and nut free recipes are thoughtfully labeled, and even omnivorous guests will be tempted by Sweet Potato Biscuits, Red-Wine Roasted Brussels Sprouts, and Cashew Chocolate Mousse Pie. As Atlas writes, "May all be fed!"
click to enlarge
click to enlarge
click to enlarge
click to enlarge
click to enlarge
click to enlarge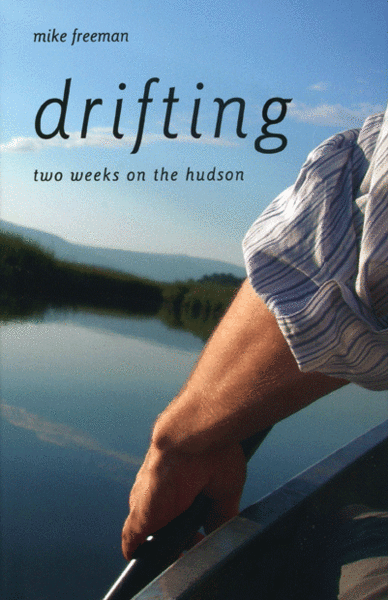 click to enlarge
click to enlarge
click to enlarge
click to enlarge
click to enlarge
click to enlarge