The lede for most of the stories about the Kingston Sculpture Biennial this year will focus on its most overtly intriguing venue: a series of installations and performances at the former Ulster County Jail on Golden Hill. As curator of the exhibition, it has certainly been one of the more exciting elements of the show to put together—every time I made a visit to the facility in the company of various artists, invariably they walked out the front door bursting with ideas, inspired to do one thing or another or another.
The secret of the jail's allure (to viewers and artists alike) lies largely in the emotional energy resonating through the place—the dynamic of discipline and punishment, of transgression and confinement, of power and powerlessness.
It's a heady environment, to say the least, and the work resulting from this place magnifies and channels that energy in a number of different ways—looking at the jail as dysfunctional social institution (Sam Sebren), jail as life metaphor (Linda Montano), jail as bleak backdrop for hope (Don Bruschi). Without a doubt, the sheer intensity of experience available at the jail is unmatched anywhere else in the Biennial.
But to focus on the jail at the expense of the (many) other varieties of artistic/aesthetic experience available in this wide-ranging exhibition would be a great mistake. As we put the show together, we encouraged artists to think about and create work made specifically for Kingston—itself a city of many identities, different communities, and widely varying topographies, in many ways an astonishing cross-section of contemporary American society, given the relatively modest size of the city. As a result, there is work that seeks to insinuate itself into the urban landscape (Sarah Mecklem, Denise Orzo, and Franc Palaia), or that reflects something of the history of Kingston (Anthony Krauss), or that underscores the spectacular appeal of the Hudson River landscape (Shelley Parriott, Basha Ruth Nelson).
In a public art exhibition of this scale, there is plenty of room to offer a range of entry points for the many different kinds of people that will be its audience. Steve Heller's life-size T. Rex, welded together from found metal, looms, Jurassic Park-fashion, at the intersection of Chandler Drive and Albany Avenue, is bound to be a crowd-pleaser. Naomi Teppich has added a fantastically oversized cactus form just outside the Forsyth Park Nature Center, appealing to children of all ages.
A more traditional approach to sculpture is found in beautiful carved stone works by Kevin Van Hentenryck, Christopher Lewis, and Bradford Graves. Similarly, Alejandro Dron makes a powerful formal statement, in monumental painted steel, with his enormous abstract sculpture near Lucas Avenue in Forsyth Park. Karl Saliter's Rondouts gambols down the rolling hills of Hasbrouck Park, both playful and monumental.
Others take a more political tack. Iain Machell transforms a simple park bench on Academy Green into a reflective commentary on contemporary popular culture, carving into the bench snippets of the blaring headlines and unbidden advice offered by the newspapers and magazines at the grocery-store checkout. Rees Shad works in what has been called "new media"—a notoriously undescriptive term that lumps together electronic, digital, interactive, video, and sound mediums, a list that offers just a glimmer of the possibilities explored in his work. Shad's Declarative Light Project will likely provide a lightning rod for controversy in this Biennial. A series of otherwise innocuous solar garden lanterns, he's reworked the guts so that instead of casting light at dusk, they'll play sound chips of voices repeating "I am not a bomb" in one of 22 different languages. A statement on the atmosphere of fear generated by the war on terror, the political message is both important and potentially unwelcome, depending on how you feel about Homeland Security in the post-9/11 era.
Out at Kingston Point, Simon Draper has built one of his signature sheds, a colorful bricolage of architecture, painting, and sculpture. Based on the form of the humble outhouse, Draper's Point Out House offers a bench inside (no seat holes, though!), from which the viewer is invited to open a number of shuttered apertures, each window framing a part of the gorgeous Hudson/Rondout riverscape beyond while offering a little primer on the history and geography of Kingston in the form of various written/scribbled texts inside. Situated close to the water, the tidal flow of the Hudson provides a powerful sonic backdrop to the work, as the whooshing water reverberates inside the shed and turns it into a sounding board.
The siting of Draper's work is every bit as important and powerful as the work at the jail—it happens in a less overt fashion, but on just as intense a level, if you're willing to see it. Art demands that we pay attention, that we at least try to think differently, to open ourselves up to another point of view, a different reading of the world. Some artists are more challenging than others; some work will "click" immediately for one viewer, yet leave another cold. But in any event, if it's worth its salt, the artwork at hand will call us to experience the world—and ourselves—differently. This effect is something that can be engineered for a particular location (aka "site-specific" art), or that can be revealed by thoughtful placement of an already-existing work. Especially with sculpture, which exists physically in space, the work invariably alludes to its context (whether symbiotically or confrontationally), alludes to the reality of its materials, and casts an allusive net over the viewer, binding viewer, work, and world together in a way that did not exist before.
Which brings us to the show-within-the-show, the exhibition staged in the main gallery space of the Arts Society of Kingston (ASK) for July and August. "Allusive Objects" brings together work by Mimi Czajka Graminski, Lyndon Preston, Raquel Rabinovich, and Pamela Wallace. Each of these artists has an amazing sense of touch, a way of working with materials that impresses itself immediately on the viewer. Using rich, basic materials—wood, metal, gravel, vellum, river mud—these works move beyond simple representation, embracing both presence and abstraction, the natural and the artificial, in a deconstructive mode that rejects simplistic readings, and, on a certain level, even the penetration of language itself. Rabinovich's rich River Library, encrustations of river sediment on dense, handmade paper, speak to what Robert Smithson once called "non-site" works (natural materials wrenched from their original contexts), alongside Pamela Wallace's site-specific installation that is literally unthinkable without the architecture of the ASK space. Lyndon Preston's gravity-bound, obsessive-compulsive work, bristling with over 37,000 nails pounded into four low, flat planes of wood, creates a sense of movement through her artful direction of the nail heads, while Mimi Graminiski's Heart and Lungs engages actual movement, as graceful hanging columns of stacked vellum drift gently in the air currents of the room.
Inside/outside, self/other, reality/representation, process, place. All of these allusive dimensions permeate the sculpture on view throughout the Biennial, whether they're in the jail or not—it's up to you, the viewer, to respond to it, if it so moves you.

The Kingston Sculpture Biennial 2007 will be open July 7 through October 20 at locations throughout the City of Kingston. The opening-day performance by Linda Montano will take place in the former Ulster County Jail at Golden Hill from noon to 7pm. The opening receptions will be held at the Arts Society of Kingston and The Living Room Gallery in Kingston from 5 to 10pm on July 7. www.kingstonbiennial.org.
"Allusive Objects," work by Mimi Czajka Graminiski, Lyndon Preston, Raquel Rabinovich, and Pamela Wallace, is part of the Kingston Sculpture Biennial, and will be open July 7 through August 26 at the Arts Society of Kingston. (845) 338-0331; www.askforarts.org.


click to enlarge
click to enlarge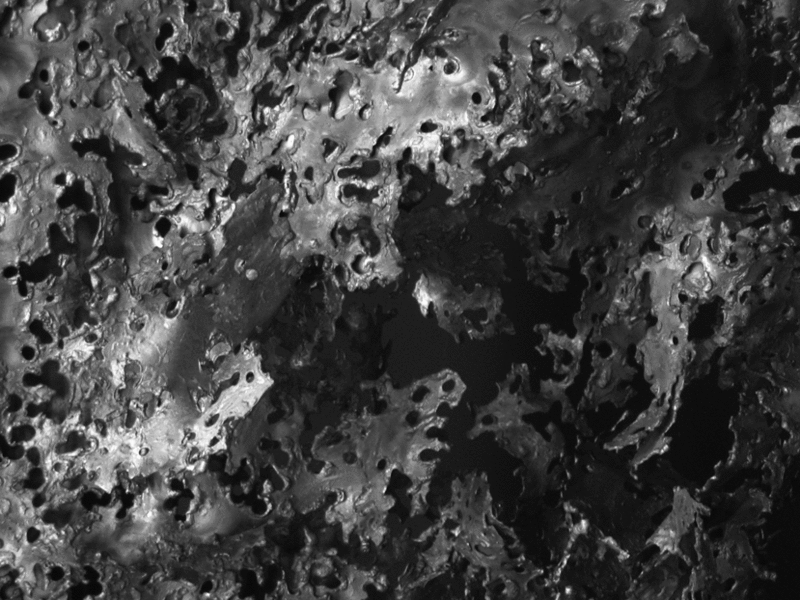 click to enlarge