Page 3 of 3
The care doesn't stop at the hospital doors. In addition to a full complement of prenatal programming (the center hosts birthing classes, childcare classes, sibling classes, infant CPR, and exercise classes), the center staff also offers great postpartum programming geared at educating new parents and building a support system for them. In this day and age, when families live so far apart, the center recognizes that these new relationships can provide an important anchor for new families.
In most instances, these new mothers aren't going home to large extended families, says Santerre. By and large, they'll be on their own with this new baby, and these social networks can provide vital support for new parents, she says.
The staff tries to offer as many opportunities as possible for moms to meet, including a weekly playgroup and mom-and-baby exercise classes.
The center also offers lactation education for nursing mothers, and a breastfeeding support group. And these efforts have paid off—the center is ranked number one in the region for breastfeeding, with about 82 percent of center mothers choosing to nurse, D'Angelo-Mullen says.
The center stays in the picture in other ways as well. The nurses stress that they are on call for these new moms, offering continued reassurance and guidance long after the delivery is over.
"We do say to them when they leave, 'We're here 24/7,'" Rhodes says. "If you don't want to wake your mom up in the middle of the night and say, 'Oh, my gosh, what do I do?' The staff is here. They're working. They'll be more than happy to help."
Neugarten Family Birthing Center
6511 Springbrook Avenue, Rhinebeck
(845) 871-3355; www.health-quest.org
click to enlarge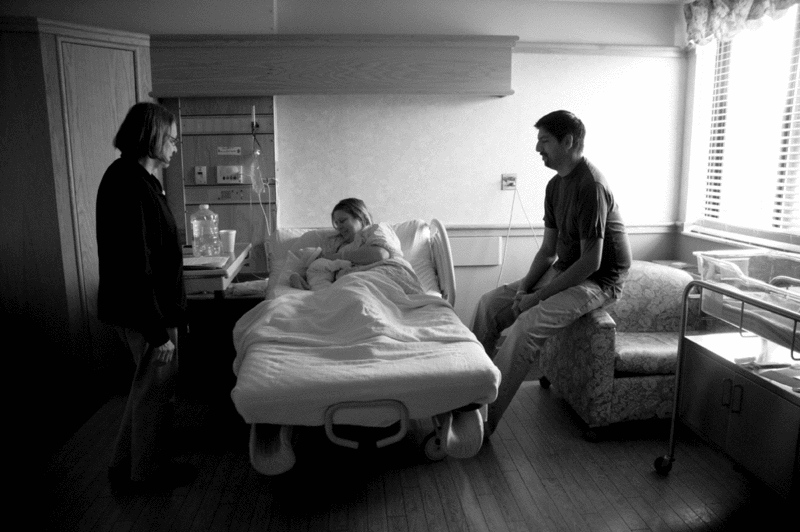 click to enlarge