click to enlarge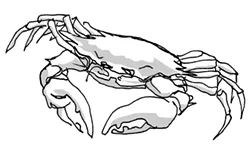 CANCER (June 21-July 22)
It is truly amazing what we take on faith, and what we reject supposedly on the basis of rationality. How many people bite into a hamburger assuming that it's wholesome food? How many times have you decided that there isn't a place for you in the world? How often have you feared you were incapable of something, then turned around and did it well? It's time to put your faith where it belongs—in yourself.
While you often seem at the mercy of external influences, your program of self-mastery involves turning those influences to your advantage, rising to the occasion of whatever you're presented with. Other times you'll need to recognize something is a projection of your own fear rather than an actual factor of your environment.
Indeed, rising above fear is the greatest gift you can give yourself. You don't need it. In truth it has never served you; it's neither protected you nor nourished you. Fear gives bad information, and so does guilt. You have been feeling the calling to set your own goals and define your own purpose. To do that, you need to feel bold and, in a sense, innocent.
Be aware of the rules and affinities created by your loyalty to groups and organizations, whether they are as far-reaching as national identity or religion, or as close to home as your family and your most intimate relationships. Often we don't see these for what they are until we make some attempt to define ourselves as an individual. That's when it becomes obvious that something seemingly external may be standing in the way of being real. As it turns out, it's actually not external—it's something within our own minds and beliefs that we can change, and this is what is gradually dawning on you.
You may not consider yourself a rebellious person, but you are stepping into a bold phase of your life where, in actual truth, you can achieve anything you want. Define this by a tangible purpose. Focus on that. I don't mean a principle, such as "helping people," but rather a direct goal of some kind. There will be a strong temptation to rebel
against, which doesn't get anyone so far. Therefore, create in the affirmative. Create a vision and if you have to rebel on the way to getting there, go for it. Most of that rebellion will consist simply of being yourself.