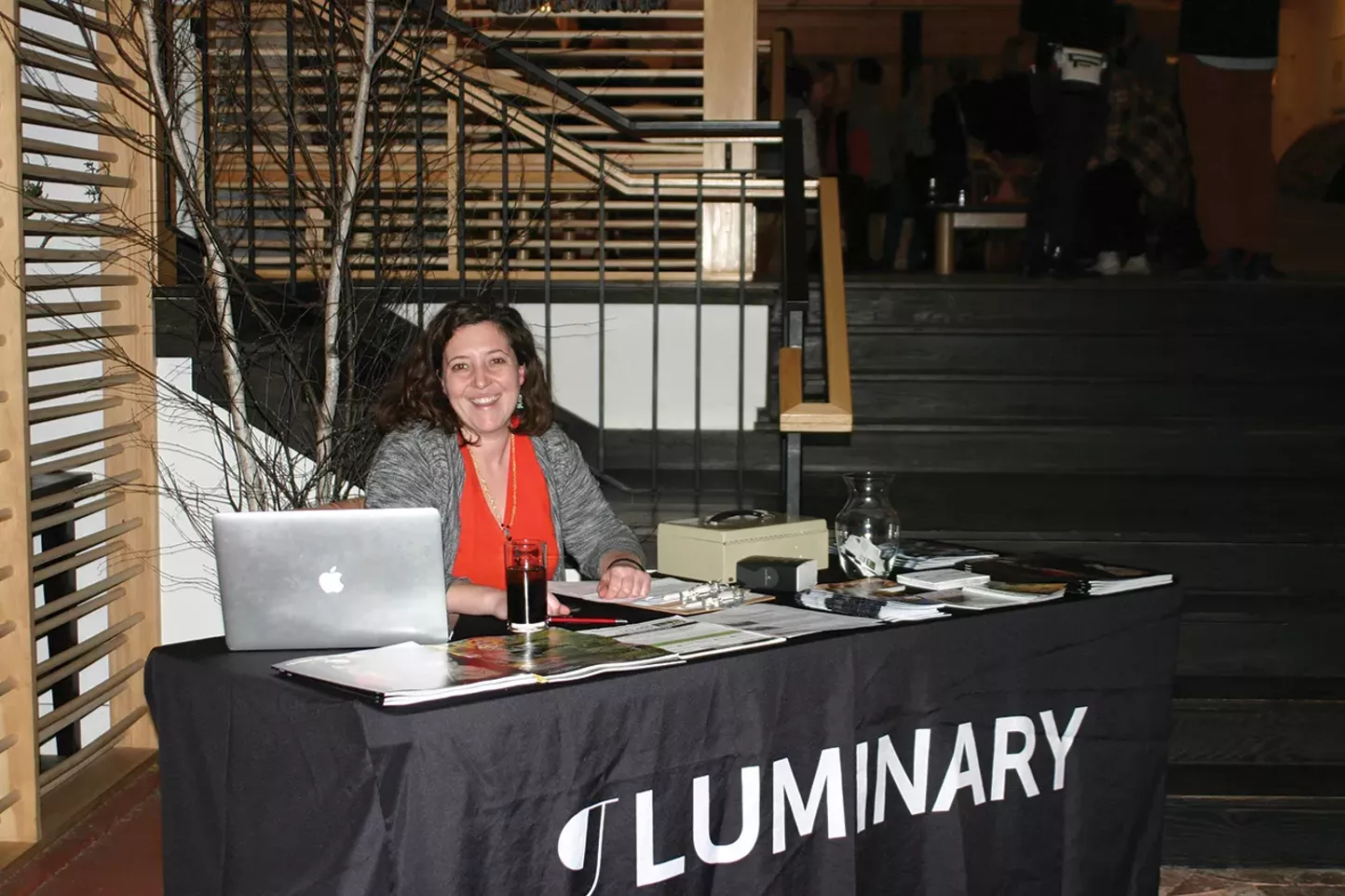 Lisa Marie, Luminary Sales Operations Manager, at the check-in table.
Michael Temun, President of the Board of Directors at Bridge Street Theater; John Sowle, Bridge Street Theater cofounder; Martin Puryear, woodworker.
Victoria Levy, marketing assistant at Luminary Media, Kim McGalliard of Jagerberg Beer Hall and Alpine Tavern; Kris Schneider, Media Specialist at Luminary Media.
Carly Planker, Director of Events and Programming at Scribner's, with bartender (and Chronogram contributor) JD Eiseman.