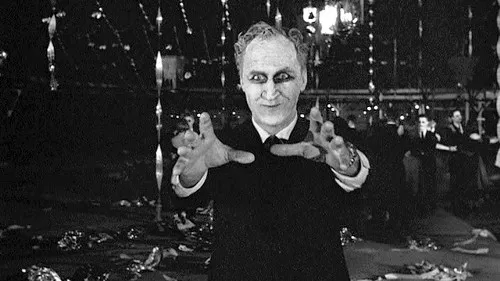 It's encouraging news, that the former Colony Cafe in Woodstock, long plagued by frustratingly apathetic and/or incompetent management, looks like it's poised to at last realize its potential as a consistent performance venue. Rechristened, simply, the Colony by new owners Neil and Alexia Howard, the 1927 building recently began hosting live events once again. And one such happening, on May 26, sure looks like a winner: a screening of the 1962 psychedelic horror classic
Carnival of Souls
with live accompaniment by electronic musician Matthew Cullen and a post-film set by the local improv rock band Ultraam.
Cullen, who also performs in Ultraam as well as the Duke McVinnie Band, is also a noted producer and recording engineer who has worked with such artists as Yoko Ono, Sean Lennon, Norah Jones, and the Flaming Lips. Ultraam also includes members of Mercury Rev, Geezer, and Snowflake.
To get you in the mood for this enticing event, here's the original 1962 trailer for Carnival of Souls:
Carnival of Souls with live accompaniment by Matthew Cullen followed by a set by Ultraam will take place at the Colony in Woodstock, New York, on May 26 at 8pm. Tickets $10. For more information, call (845) 684-7625 or visit https://www.facebook.com/colonywoodstockny/.