Ear flower, Arabian num-num, mugwort, buckbean. They sound like names from a magical potion out of Harry Potter, but they're actually just a few of the herbal ingredients in culinary historian Gary Allen's
The Herbalist in the Kitchen
(University of Illinois, 2007), an encyclopedic collection of herbal facts.
Allen researched herbs and compiled notes for 12 years, then organized them into a reference work containing 105 botanical families—from agavaceae to zygophyllaceae. The families are broken down into individual, varietal sections, and then each of the varieties are described in detail for ease of reference. Ylang-Ylang, for instance, is a tropical tree with origins in Asia and Australia. Its extract has a sweet, flowery taste that contains benzoic acid, benzyl alcohol, cadinene, and eugenol. Ylang-Ylang extract is used in the kitchen for baked goods, icings, and candy, and can even be used in chewing gum. Some of Allen's other herbal entries contain substitute suggestions: mugwort, for example, is sometimes used in place of hops when making herbal beers. He's even listed nearly every name by which the herbs are known around the world. Mexican mint marigold, for instance, is known as Mexican tarragon, Spanish tarragon, sweet mace, and tzitziqi, just to name a few. Allen offers these other names to clear up possible confusion and provide a little background knowledge for his readers.
Allen's always been interested in cooking, but his curiosity about herbs didn't spark until about 15 years ago. "When I tried to find out more about them, I discovered that most books addressed the same two dozen or so herbs—essentially the same ones that have been used in European cookery for the past 500 years. They didn't reflect the kind of worldwide cooking we do today." He decided that in order to learn more, he would conduct original research. He did much of it in his own herb garden, where Allen grew and studied many of the species he featured in his book. "When I first started, I lived in a different place—with much more space than I now have. I grew dozens then. Today I only have 10 or 12," like the Chinese chives he now grows for his own kitchen.

Allen does all of the cooking at home and has learned some neat tricks incorporating herbs into dishes in novel ways. One of them is to use crisp, fried herbs as a garnish—basil, parsley, sage and tarragon work best. He also likes to use basil-flavored olive oil instead of butter for corn-on-the-cob. If you're looking for an interesting way to grill shrimp, chicken or pork, he recommends using the woody stems of rosemary as skewers. Although Allen now uses herbs for cooking instead of primarily for research, his work on the book hasn't ended.
As if its detailed listings weren't enough, The Herbalist in the Kitchen will soon offer a Google-based index to help readers search the 483-page book for any words mentioned within. For instance, if a reader were to use a recipe calling for dog fennel, they could search the Google index to find the location of "dog fennel" in the book and learn that it's also known as chamomile. A book with so many useful features will enhance any foodie's library, but Allen recommends that buyers with less experience use it in conjunction with Craig Claiborne's Herb and Spice Cookbook, as Claiborne's recipes are written with experimenting novices in mind. It's the sort of recommendation you'd expect from someone like Allen, who seems to enjoy using his work as a coaching vehicle for other food enthusiasts.
Allen's an amiable fellow with a ready grin and sense of humor; it doesn't take long in his presence to realize he enjoys people and has a curious mind. He's also a man of many talents who began his early career as a painter. His painting led to jobs as an illustrator, graphic consultant, and art director for various publications, and organizations—including the Culinary Institute of America. He's illustrated movie posters and films (including Woody Allen's Zelig), children's books, and dozens of textbooks over the years. He's even collected accolades ranging from solo and juried exhibitions to First Grand Prize in the Faber-Castell Drawing Competition. His successes as an illustrator couldn't quash his curiosity and passion for food, though, and Allen wanted to sharpen his writing skills for the work he did at the CIA. Enrolling in correspondence classes at Empire State College, Allen earned a degree in Writing and Design of Gastronomical Literature. Thus began his official foray into food writing.
Allen hadn't written any food books when he started classes at Empire State College. His advisor sensed that he would become a prolific food writer, so she recommended he write a "little directory" on resources for writers as an assignment. Allen jokingly recalls, "I think she thought I was going to do maybe a 15 page paper, and I came back with three 50 page papers." These three pieces later became the basis of his first published book,
The Resource Guide for Food Writers
. The book is broken down into three main sections: one on sources of food information like library collections and Internet newsgroups, one on interviewing techniques for food writers, and a final section on proposals, publishing, and marketing. It was published in 1999, a year before Allen graduated.
Allen's work on The Resource Guide for Food Writers didn't stop at publication. His mentoring spirit keeps him involved in the project through regular, monthly newsletters that contain 20 to 30 new websites each month. It sounds like a lot of work, but Allen feels his readers should have access to updates in the fast-changing world of food resources. He's also an adjunct professor at his alma mater, where he teaches food writing and food and culture classes. Allen's efforts to help others no doubt lends well to his teaching career, but the efforts started long before his teaching job. Robert del Grosso, Allen's friend and former colleague at the Culinary Institute of America, recalls, "There always seemed to be someone in his office asking him for help with one problem or another." It seems only natural that a "go-to" man like Allen would end up writing a "go-to" book.
Allen lives and works in the Queen Anne-era home he and his wife, Karen Philipp, are restoring in the Rondout area of Kingston. It sits in a quiet neighborhood, high enough on a hill to give a panoramic view of the Rondout Creek. He does much of his work from his second floor study packed with books and memorabilia of his many jobs. The projects he works on in this crowded office reflect his particular interests in food, which focuses as much on the cultural context of food and food production as it does on the preparation of food itself.
"Gary is a polymath, he knows something about almost every branch of science, art, is self-schooled in the classics and is pretty familiar with all of the big ideas of the previous two or three thousand years of western civilization," Del Grosso says, which helps explain the variety of topics and styles Allen chooses for his writing projects.
Since beginning his career, Allen's written for Valley Table, written and edited for Leitesculinaria.com, co-edited an encyclopedia of the food business, and has contributed to various other books and publications. Allen doesn't like to remain idle for long. He usually has several books in the works at any given moment. He's currently writing two separate books about different aspects of cannibalism, and he's started another project that'll take a humorous look at horrible home-cooked meals. Both topics offer a clear but stimulating departure from herbal encyclopedias and writers' resource guides.
Allen's interest in food has produced works for all levels of cooks and segments of the food industry. He's a creative man who knows how to capture information and make it entertaining and intriguing. The Herbalist in the Kitchen is simply the latest published example of this talent. There's bound to be more on the way though. Keep your eye out for Allen, in just about any genre of food writing and food culture. You're sure to see his name in print again.
click to enlarge
click to enlarge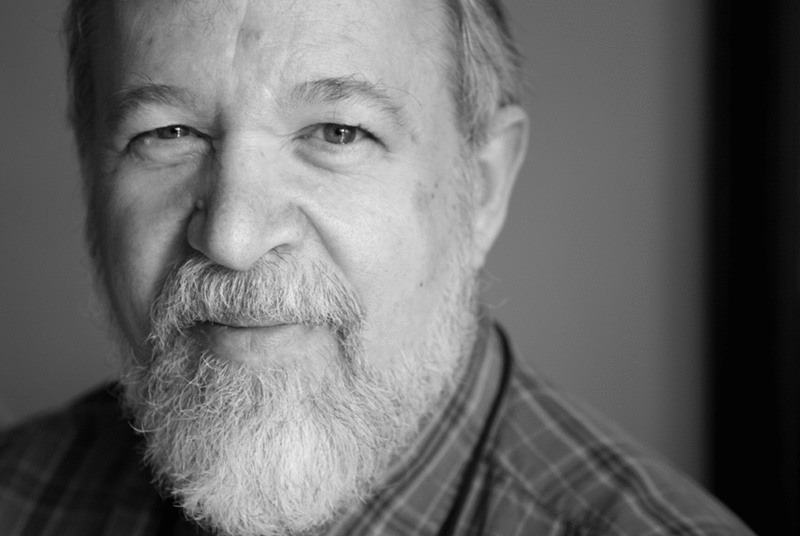 click to enlarge
click to enlarge