Page 3 of 3
Both Fenichel-Hewitt and Marewski agree that one of the strongest parts of the organization is its mentoring element. "A beautiful thing about Children's Media Project is the mentoring component, in that [kids] stick with the program," Fenichel-Hewitt says. "Students sometimes come full circle, becoming mentors to the next generation of media artists." Two current media educators, Ryan Sullivan and Russ Pellerito, both began as youth with DROP TV.
"It's nice to see the influence that it has on people's lives," Fenichel-Hewitt says. "Often students who aren't excelling in standard tests or reading and writing, you get them in this environment and they're amazing editors and producers. It's a nice exploration of strengths in youth that may not realize that they have this amazing skill."
Fenichel-Hewitt is slated to take over the position of executive director in December, and Marewski will be moving into a position as executive production director, seeking to increase CMP's professional production division. As media is constantly evolving, Fenichel-Hewitt says they're always brainstorming new programs and batting around ideas. "We're starting to dial in to a whole bunch of new arenas," she says. "We're starting to think about creating [video] games for youth, and it's kind of like wherever the digital wave goes, we're on it."
On Thursday, December 6, Children's Media Project will host a "CMP 2.0: Come Witness the Upgrade" celebration at the Lady Washington Firehouse with live music, a video retrospective from 2007, and tunes spun by DJ Broken Robot. For more information: (845) 485-4480; www.childrensmediaproject.org.
click to enlarge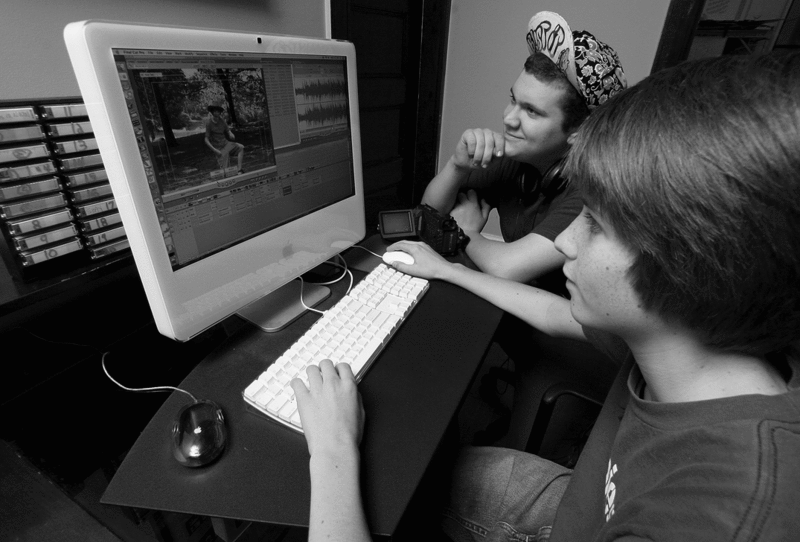 click to enlarge