Akiko Busch
has written about design and culture since 1979. She is the author of
Geography of Home: Writings on Where We Live
and
The Uncommon Life of Common Objects: Essays on Design an the Everyday
. Her most recent book of essays,
Nine Ways to Cross a River
, a collection of essays about swimming across American rivers, was published in 2007. She was a contributing editor at
Metropolis
magazine for 20 years, and her essays have appeared in numerous magazines and exhibition catalogs. Currently, she is a regular contributor to the
New York Times
Sunday regional section. She lives in Dutchess County with her husband and two sons. Akiko's essay in our Literary Supplement appears on page 60.
Storyteller and writer
Gioia Timpanelli
is one of the founders of the worldwide revival of storytelling. Among the eight series of programs she created, wrote, produced, and broadcast for public television, she received two Emmy citations for a series on storytelling. Among her awards are the National Women's Book Award and the Maharishi Award. Her short stories and essays have been published in anthologies in the US and Italy. In 1999, she won the American Book Award for
Sometimes the Soul: Two Novellas of Sicily
. Her novel
What Makes a Child Lucky
will be published in 2008 by W. W. Norton. Gioia's essay in our Literary Supplement appears on page 60.
Danny Shanahan
is a cartoonist for the
New Yorker
, having published nearly 800 cartoons, covers, and illustrations since joining their staff in 1988. He is responsible for a nasty rash of recent anthologies, including
Innocent, Your Honor; I'm No Quack
; and the hilarious (and highly fictional)
Bad Sex!
His hobbies include golf and voter fraud, and he enjoys long perp walks on the beach (the jacket over the head providing anonymity and sunscreen). He lives in Rhinebeck. Danny illustrated the Well-Met essays in our Literary Supplement, on page 62.
Janine Pommy Vega
has written 16 books of poetry, fiction, and nonfiction. Her latest from Godine is
The Green Piano
(poetry). Her translations of poems by migrant workers in New York,
Estamos Aquí
, was released by Bowery Books in 2007.
Tracking the Serpent
, her travel essays published by City Lights, has been translated into Italian and published by Nutrimenti earlier this year. Her new CD,
Across the Table
, a collection of poems recorded with music in Woodstock and on the road in Italy and Bosnia, will be released at a performance party on November 2 at the Kleinert/James in Woodstock, and is available at bookstores. Janine's essay on endings appears on page 61.
click to enlarge
click to enlarge
click to enlarge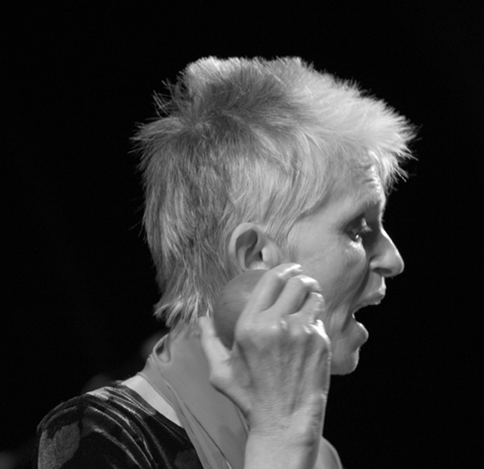 click to enlarge