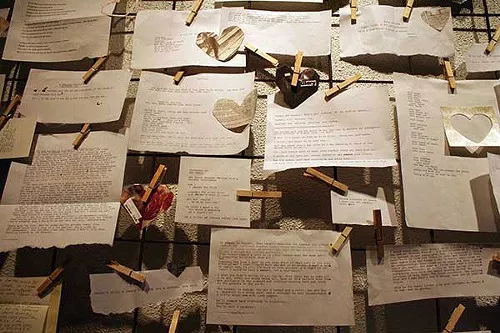 Valentine's day is both adored and detested by singles and couples alike. Some think it is the most romantic day of the year, while others see it as a day to line Hallmark's pockets, endure cheesy movies, and overdose on chocolate. Whatever your feelings are, the Beacon boutique consignment shop Blackbird Attic will allow you to anonymously air them in a gallery exhibition.
The shop's third annual community art event is titled "Love/Hate." From now until February 7, along with taking the usual vintage designer duds, Blackbird is accepting love (or hate) letters and artwork to hang. A typewriter will be available in-store for public use, and letters can also be sent in electronically here.
A final show displaying the pieces will be on February 9 at the shop from 5 to 8pm. For more info, contact Blackbird Attic at (845) 418-4840 or at [email protected]tic.com.