click to enlarge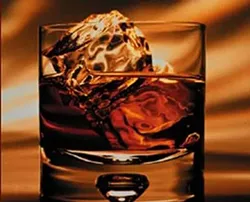 Single Malt Scotch Dinner
February 3
The Global Palate is hosting their second Single Malt Scotch Dinner. The gourmet four-course menu features traditional Scottish dishes, including cherry wood smoked venison, smoked haddock soup, whiskey braised rabbit with barley risotto, and an endive and clementine salad. All dishes are prepared with local meats and seasonal produce, and paired with single malt scotches. Dessert is no exception, guests will end the evening with a choice whiskey soaked cherry cake, or key lime sorbet. Reservations are required. 6pm. $69 per person. (845) 384-6590; www.globalpalaterestaurants.com.
Catskill Animal Sanctuary Compassionate Cuisine Courses
February 5, 6, 19, 20
Catskill Animal Sanctuary is offering visitors the chance to learn the benefits to themselves, animals, and the planet of a plant-based diet. These hands-on cooking classes will take place on the premises of the sanctuary and will utilize local, seasonal fare. February's classes include: Vegan Breakfast and Brunch (2/5), Winter Sustenance (2/6), Grains and Beans (2/10), and Sauces (2/19). Prices vary from $40-$60. (845) 336-8447; www.casanctuary.org.
Introductory Distillery Demonstration
February 5, 12, 19, 26
Join Master Distiller Jason Grizzanti at the Warwick Valley Winery & Distillery in Warwick for a hands-on distillery demonstration and tasting series on Saturdays in February. Learn how small batch whiskey is made and enjoy a gourmet lunch following the demonstration. This course is the first of two classes designed to introduce whiskey enthusiasts to the process of distilling, develop a taste for the art, and eventually learn to make their own. $50 includes lunch, distillery course, and tasting. 11am-1:30pm. (845) 258-4858; www.wvwinery.com.
Romancing The Grape Wine Festival
February 11-12
Indulge in a two-day celebration of oenology. On the first evening of the celebration, wine enthusiasts will have the chance to meet with Peter Mondavi, owner of the Charles Krug Winery, as he showcases his distinctive cabernet and introduces the audience to the romance of wine making. The second day of the festival is when the famous "Romancing the Grape Grand Tasting" takes place. At the tasting guests will have the rare opportunity to experience over 70 wineries and suppliers as well as samplings from the region's restaurants. The itinerary also includes a free wine seminar, silent auctions, music, and more. Dining packages are $75, Grand Tasting tickets are $55 with discount tickets offered for $25 to designated drivers. (518) 346-6204; www.proctors.org.
Gluten-Free Gourmet Feast
February 16
As part of Culinary Institute of America's 2011 Dining Series, Chefs Theo Roe and Rich Coppedge will be collaborating to create a gluten-free gourmet feast. The flour-free feast is a great opportunity for anyone affected by a gluten intolerance to enjoy expertly prepared dishes. The dinner will be held at American Bounty Restaurant on the CIA campus. Attendees will enjoy a four-course meal, as well as information about gluten-free cuisine, and recipes. Chef Coppedge's Gluten-Free Baking will be available for purchase as well. The event is one of nine theme dinners at the CIA in February, and will begin at 6:30pm. $55. (845) 452-9600; www.ciachef.edu.