Two blocks south of Broadway on Liberty Street, across from the Washington's Headquarters historic site, Caffè Macchiato is sited in a somewhat inauspicious location. The neighborhood is on the uptick from the general economic desolation that infects Newburgh's Broadway corridor, but slowly—Liberty Street is only a few blocks from the Hudson, yet it is far removed from the sanitized restaurant row now thriving on the waterfront. While some progress can be seen in the area, Caffè Macchiato is still sitting in the heart of a city awaiting its renaissance. Co-owner Edwine Seymour confesses that part of the overall experience that he and Barbara
Ballarini, his wife and partner, are trying to engineer at Macchiato is to "transport people away from being in Newburgh." That said, the caffè's continued survival since it opened in March 2005 is a hopeful testament to the possibility of what Newburgh might become—if it attracts more adventurous souls like novice restaurateurs Ballarini and Seymour.
The caffè's location doesn't seem to hurt business. On the numerous times I've visited Macchiato it's been abuzz with activity—steam hissing as milk froths for cappuccino; patrons bussing each other's cheeks in animated greetings; the filter-basket arm of the espresso machine thumping another used cone of grounds into the trash; a young woman stopping in for a coffee to go and a croissant, the waiter asking after her boyfriend's recent camera purchase. The vibe is deep neighborhood: People come in and plunk themselves down at the mismatched tables and wait for the cheerful, unhurried staff to take their order.
And everyone knows Ines, a born charmer, Ballrini and Seymour's five-year-old daughter.
The 30 seats have nearly always been full when I've eaten at Macchiato, filled with nattily yet casually dressed folks who would not look out of place promenading in Williamsburg. This is perhaps not surprising, given that Ballarini and Seymour moved up from Brooklyn to open the caffè a little over three years ago. Having first searched in Manhattan and Brooklyn for an affordable spot for their business, then Beacon, the couple settled on their Newburgh location almost as soon as they spied the narrow storefront. "We just moved in not knowing anything about the neighborhood," says Ballarini.
They spent four months restoring the space with Ballarini's father Sandro, a carpenter. He flew over from Italy to help his daughter and son-in-law construct the interior, building a dark-stained wooden bar that takes up most of one side of the room, topped with display cases for the caffè's lauded pastries. The final, wonderfully quirky touch is the bathroom, painted a bright, warm blue and filled with foot-tall religious votives.
Ballarini and Seymour, both immigrants to the US—she's from Italy, he's from Haiti—met in Brooklyn through mutual friends eight years ago. At the time, both were working as journalists—Ballarini writing for an Italian newspaper, Seymour working as a photographer. The couple, who had little restaurant experience, claim they've always loved to cook and eat. They would create meals for 15 to 20 friends on a regular basis in their Brooklyn apartment. (Ballarini is the cook; Seymour the pastry chef.) According to Ballarini, friends would often ask, "When are you going to open your own place?"
Caffè Macchiato bills itself as a "touch of Italy." To Ballarini, who lived in Italy until she was 30, invoking the land of her birth is not a marketing ploy but a badge of authenticity. For starters: "Fettucine Alfredo is not from Italy. It is an American invention," says Ballarini. You won't see it on the menu at Macchiato. Ballarini sources many of the prepared foods she serves from Italy. This includes cheese (provolone, parmesan, mascarpone, mozzarella), meat (bresaola, prosciutto, sopresetta, capicola), olive oil, and all the caffè's coffee, which is roasted in Italy.
Ballarini is also at pains to make a distinction between the idea of American restaurant and the Italian caffè. "A caffè is not a restaurant," she says. By this Ballarini means, that, as in Italy, Caffè Macchiato has a limited menu, and should be viewed as a something closer to a cross between a bar and a coffeehouse than a destination for fine dining or a four-course meal.
This doesn't mean you won't find substantial fare at Caffè Macchiato. Their menu travels the spectrum from simple pastries like croissants, cinnamon rolls, and muffins (all made in-house daily by Seymour) to panini, egg frittata, and daily soup and pasta specials, like mushroom ravioli and spinach gnoochi. On weekends, a more elaborate brunch menu is offered, featuring a rotation of crepes, pancakes, and waffles, as well as heartier pastas like black ravioli made from squid ink and stuffed with seafood, in a light grape tomato sauce. The menu is limited, but the food achieves an elegant simplicity with its focus on quality ingredients—local in season; Macchiato maintains relationships with many area farmers—prepared in a food-forward manner, allowing each element to speak for itself.
The baked eggs have been a consistent standout dish. A slight derivation on a traditional Italian breakfast, two eggs are layered with eggplant, parmesan cheese, and a light tomato sauce in a crock and cooked until hard; served bubbling with molten sauce and cheese, its a savory halfway house between the unctuous mush of eggplant parmigiana and the austerity of hard-boiled eggs. Each forkful is thick, slick, gooey, and salty, a revelation on a cold winter morning.
Panini are also a good choice at Macchiato. In summer, an unprepossessing tomato and mozzarella sandwich was a distillation of the season in five-ingredients: baguette, cheese, fruit, extra-virgin olive oil, and pesto. More recently, a roast pork panini deftly played the slow-cooked meat—its fibers ribboning apart in my mouth—against a sweet mango chutney on a hearty ciabatta that took the very idea of the sandwich to another level. The caffè also serves a number of cold meat panini, all of which are prepared with more devotion than you will encounter at your local deli, and still not outrageously expensive at $7.50. On a cold day, a good choice is the soup and half-sandwich combo for $8.00. I enjoyed a chicken squash soup in early January that married the squash's lush vegetal quality to a rustic chicken soup, enhancing both.
And then, of course, the are the desserts, which was how I had first heard about Macchiato—someone had said that a little place in Newburgh was making world-class tiramisu. (Full disclosure: Lacking a sweet tooth myself, I employ a panel of dessert tasters who humbly suffer the slings and arrows of outrageous fondants on my behalf. All of the opinions expressed about Caffè Macchiato's pastries belong to them.) The tiramisu is slightly crunchy with cocoa on top, then creamy with mascarpone, but a creaminess holding an unexpected definition, and finally lady fingers that are espresso-soaked, not a sopping espresso sponge. After tasting the tiramisu, one of my dining companions commented, "This makes me believe I've been eating bad tiramisu my whole life." Suffice to say, it's the caffè's best seller. A close second, according to the panel, is the cappuccino mousse, which layers a cloudlike fluff of cappuccino ("It's like drinking a cappuccino!" exclaimed one taster) over a super-saturated center of chocolate cake, providing a fitting textural interplay. As for myself, I found the cranberry and pistachio biscotti perfectly suitable for dunking in an astringent double espresso.
Caffè Macchiato is open for breakfast and lunch on weekdays; both are served all day. Panini range in price from $7.25 to $8.00. Egg dishes are all between $6.75 and $7.75. Salads are from $6 (mixed greens) to $8.25 (Bresaola served with parmesan cheese and truffle oil). On weekends, the regular menu is augmented by a brunch specials, ranging in price from $5 (grilled croissant with ham and cheese), to $12.50 (potato gnocchi in butter-sage sauce). Pastries and desserts are available from biscotti ($1.50) to tiramisu ($4.50). A half dozen Italian table wines are available by the glass for $5 to $7. A wine brule (hot spiced wine) is $5. Proseco, Italian sparkling wine, is $5 a glass. Bottles of Italian beer—Peroni and Moretti—are $5. And of course, a bevy of caffeinated beverages are available—from hot cocoa made with actual chocolate ($3) to Vietnamese coffee, made with condensed milk ($3.25) to espresso ($2), cappuccino ($3), and cold coffee shakes ($3.75).

Caffè Macchiato, 99 Liberty Street, Newburgh. (845) 565-4616. Open Tuesday through Friday, 10am to 4pm; Saturday and Sunday, 9am to 4pm. Closed Monday. Caffè Macchiato does not take reservations and accepts cash only. www.caffemachiatonewburgh.com.
click to enlarge
click to enlarge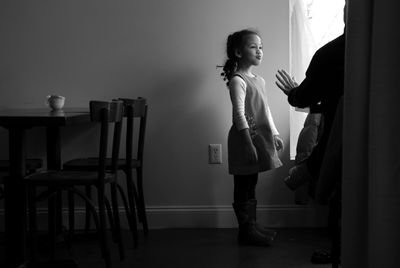 click to enlarge