It's hard to restrain the impulse to fire off fusillades of weaponry metaphors when writing about Yvonne Gunner, whose "Shot by Gunner: Faces of the Valley" exhibition opens at The Arts Upstairs in Phoenicia on March 15. The photographer has a penchant for using the shooting euphemism. "I make money shooting men in suits," Gunner says, referring to her contract work photographing the likes of Mario Cuomo, Kofi Annan, Bill Clinton, and Nelson Mandela, whom she shot just after his release from prison. "I was sent up to Boston to photograph him when he came to the US on his first speaking tour," Gunner says. "And his security detail was very serious. They asked me, 'What are you doing here?' I said, 'I've come to shoot Mandela.'" Needless to say, Mandela's handlers advised her against using the term. Gunner has also photographed less likeable figures, like Deputy Secretary of State John Negroponte and Lee Raymond, CEO of ExxonMobil. "I've had to shoot people that sometimes made me wish I had a gun," she says.
Her latest project is shooting portraits of local people she's met in the Kingston area—"There are a lot of characters around here," she says—where she's maintained a studio since last August. (Gunner lives in Manhattan.) The baker, the cartoonist, the haberdasher, the restaurateur, the antiques dealer—people she's met in her perambulations around the city, 32 portraits in all. Gunner says she is picky, however, about whom she invites up to her studio for a sitting. "I don't know what it is. People keep saying to me, oh you should shoot this one or you should shoot that one, but if I don't feel it, I won't do it. In New York the other day, someone was saying I should shoot Robert De Niro. But he's an actor, he could be whomever he wants. I want to capture people for who they really are," she says. "We all give out a persona to the world. That doesn't mean that's what we really are. We all have two sides, one we show to the world and one we keep to ourselves. I'm trying to bring the other side out in people."
When asked who some of her favorite photographic subjects have been, Gunner starts to talk about a group of elderly farmers' widows in South Carolina she's leaving to shoot the next day, and then she catches herself. "It's always the next thing, I guess," she says. "I just love shooting."
"Shot By Gunner: Faces of the Valley" will be exhibited at The Arts Upstairs, 60 Main Street in Phoenicia, March 15 through April 16. An opening reception will be held on Saturday, March 15 from 6-9pm. (845) 688-2142;
www.artsupstairs.com
.
click to enlarge
click to enlarge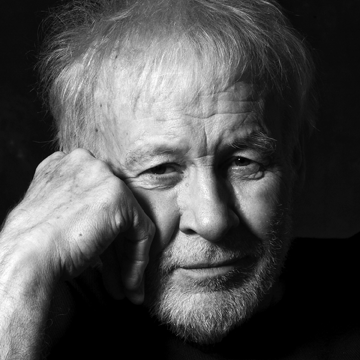 click to enlarge
click to enlarge