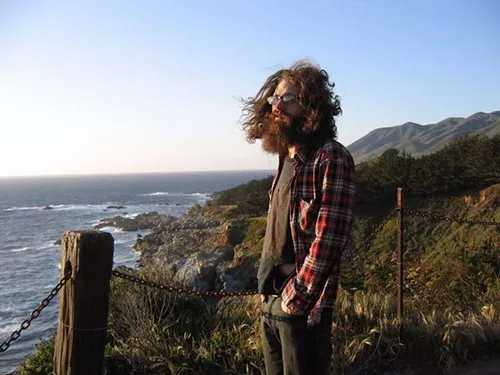 Last week, I was saddened to hear the news of another tragic loss for the Hudson Valley's musical community: Experimental/noise musician and guitarist Jeremy Kelly has passed.
I can't say I really knew Jeremy, and I'd guess I'm far from alone in that way among the people on the scene he interacted with—Jeremy struck me as a famously difficult person to get to know, withdrawn to the point of being painful. A soft-spoken, textbook troubled soul, he communicated mainly through his music, which was captured on limited-edition, deep-D.I.Y. cassettes and CD-Rs under his own name and with acts like the Family Band and Voder Deth Squad.
A riveting winter 2009 solo performance he did at the Spotty Dog—a laptop, a bunch of effects pedals, a Marshall 4x12 cabinet—was key in sealing the deal for my moving to Hudson, where I would live for five years. What Jeremy was doing was simply not happening in Saugerties, where I had been living at the time. If radical stuff like this is going on here, I reasoned, then Hudson's the place for me. "Hey man, I really dig what you do," I told Jeremy that night.
I attempted to make conversation with him at subsequent points, as I felt more people should know about him and his music and I wanted to feature him in the magazine in some way. But he demurred, seeming to shy away from the very concept of attention. And yet, as a mutual friend pointed out, while there were indeed dark clouds around Jeremy, there was light there as well.
Here's a 2010 piece by Jeremy. The word "dark" is in the title, and dark it is. But if you listen long and hard enough I think you'll hear some light too.