click to enlarge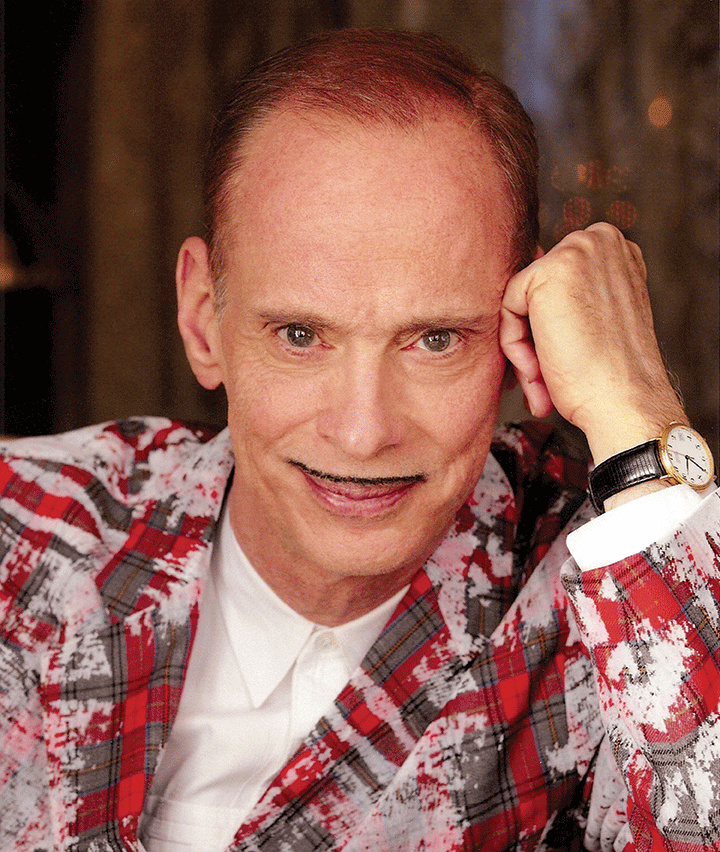 In four decades, director John Waters has gone from eminence sleaze to eminence grise. Not that his modus operandi has changed; Waters continues to celebrate the offbeat, the maligned, and the gloriously gross.
But somewhere between Waters shooting underground films in his native Baltimore and savoring the huge success of the musical "Hairspray" (a sugar-sweetened version of his 1988 film) mainstream America finally caught up with his unique perspective.
While it is a crime that he can't find investors for another movie—his children's film Fruitcake has stalled in development five years—the man dubbed "The Pope of Trash" by William S. Burroughs finds other ways to share his wisdom. Waters is currently writing a book detailing the eight days he spent hitchhiking across America earlier this year. And his annual one-man show "A John Waters Christmas" plays the Bardavon on December 1 to reassure the suicidal and psychotic that their anti-Yuletide feelings are justified.
In a telephone interview, America's greatest cultural treasure discusses his holiday show, the entertainment value of toppled Christmas trees, and why he remains an optimist.

Talk about the inspiration for "A John Waters Christmas."
Well, my obsession with Christmas. I wrote a piece once called "Why I Love Christmas" in Crackpot, one of my books. And I think it grew from there. I first did a version of it at the Castro Theatre in San Francisco. And then it sort of snowballed into a whole other thing where I've done it all over the world actually. So, I'm like Santa working in a mall; every Christmas I'm at work. I'm like a drag queen on Halloween. I like Christmas without any irony. But I do understand why some people hate it. I do understand why, if you're not Christian, then it is seemingly something you can't escape. So I have advice for everybody—even for the people who hate Christmas, too: How you can get through a hurtful Christmas. How you can get through a radical Christmas, a fashionable Christmas, a criminal Christmas—every kind of Christmas you could ever have.
I met many people during this tour that have told me horror stories about the Christmas tree falling over at their house. It happens really a lot. And it's usually the dog. One told me her mother had been sober for eight years and when the Christmas tree fell over, she ran out of the house and never came back. So, it can affect you. I always tell people they should rig their own tree to fall over at the height of their excitement and how much fun that would be.
People look to you to illuminate the absurdities of everyday life. Does that get harder as life becomes more absurd?
No, because everything that I've done, I'm just a storyteller. It doesn't matter which way I tell stories. I've always been in [a] kind of bit of awe and looked up to people. I never make fun of those people that think they're normal but are actually insane. And that is my subject matter. And I'll never run out of subject matter. I've never been bored. I don't understand people who say [they're] bored. Look—go outside. How could you be bored? So, the study of human behavior is delightful to me.
My sister saw my Christmas show and she said, "How do you get away with saying some of that stuff?" And the reason I do is because I'm not mean. When people come to my spoken-word show, they want me to take them into a world that they're a little nervous in. But if I'm they're guide, they're okay. And that's what my humor [does]; to get you to reconsider judging other people. You don't know the whole story, so try to appreciate everything because everybody has a reason for why they act the way they do.
Are you somewhat disappointed that there's a high ceiling for outrage these days?
No, I'm not. Because I never just tried to do that. I always tried to be funny, I always tried to be witty. It's easy to be shocking and mostly it's dumb when you try to just shock. I think Hollywood does that now.
Is there anything about current life that makes you despair?
I don't despair easily; I'm a very guarded-optimist person. I believe in the goodness of people, mostly. If things don't work, I figure a new way to make them change. I'm not a depressed person. I'm optimistic and I don't always win a lot. I mean, nobody said my movies were good for the first 10 years. So, I don't give up and I go right back out and try to think, "How can we make it change so it does work?" And I also don't believe that yesterday was better; I think that the kids that are 18 today are having just as much fun as we had in the `60s. I have fond memories of my youth but I don't think I had more fun. I still go out; I have youth spies that tell me [about] new rap groups and pop groups and that seems fair.
John Waters will perform his one-man show "A John Waters Christmas," on December 1 at 8pm, at the Bardavon in Poughkeepsie. (845) 473-2072.