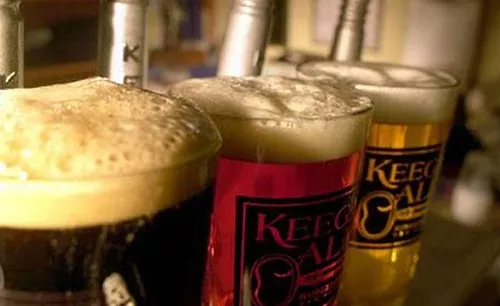 This year marks the tenth anniversary of Keegan Ales—the beloved Kingston-based craft brewery. Tonight, Keegan hosts a party at Bacchus Restaurant in New Paltz. The celebration includes the release of ten never-before-seen, single-release beers, including their new Swarmin' Hive—a honey-vanilla porter brewed with honey from a swarm of bees that settled on Keegan's own roof. The guys from Keegan are also bringing a keg of Super Kitty—their highly rated (91 out of 100 on Beer Advocate) boozy Imperial IPA. Super Kitty is 12 percent alcohol by volume (about double that of your standard beer), and is usually served in a one-liter bottle with a Grolsch-style swing-top cap. Keegan will bring along pint glasses from the brewery, as well as other giveaways.
The Big Takeover—whom Chronogram music editor Peter Aaron deemed "the area's most exciting roots-reggae and ska act, and one of the few that also specializes in rocksteady" (read the full band profile here)—will provide the party music.
Keegan promo starts at 9pm; the Big Takeover starts at 10pm at Bacchus Restaurant, New Paltz.