click to enlarge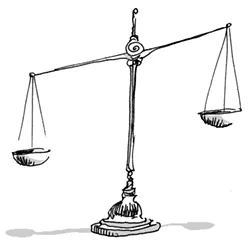 LIBRA (September 22-October 23)
You have yet to discover yourself as the source of traditional wisdom that you are. While most of humanity is busy living in a world that makes no sense, you've been cultivating contact with the firm ground of reason and sanity. I realize your life may not always feel like this, but even incidents that provoke you serve to support your goal of mental and emotional grounding. It would be fair to say that your deepest goal is to be emotionally autonomous. This provides a value in itself, and it gives you a sane point of observation when the world around you goes a bit mad.
One thing you are doing is tapping deep into the knowledge of the past. I don't mean "caught in the past" but rather having access to a rich mine of forgotten ideas that will serve you well, as you bring them into a modern context.
Yet at the same time you may be experiencing something stirring in your ancestral past. Skeletons may be chattering in the closet. Certain members of your family of origin showing their true, and perhaps weird, colors. What you have here is an opportunity for transcendence. You are no longer beholden to their emotional ways, customs, or rituals. Let everything in the world be a reminder of who you are.
This year is likely to develop into some unusual, even extraordinary, experiences of relationships. You may not be able to tell right away if something is innovative or disruptive; if the energy is about rebellion or innovation. It may be all of the above, in the most productive and positive sense of the concepts. While you may feel like you have to be forward-thinking to handle what you're experiencing, remember that in many ways you are practicing time-honored traditions. One of those traditions is about how, in truth, the experiences of human relationships is one long experiment.
The story of human relationships, taken as a whole, is anything but the story of monogamy. In our natural state, we people are tribal, inquisitive, explorers and inventors. If in the midst of any situation you need a reality check, here is a simple one. Can you tell the whole truth about your experience to everyone around you? Can the people you know do so? You are safe where you can be honest. Honesty is a sign of wholeness and the most fertile ground of intimacy and freedom.