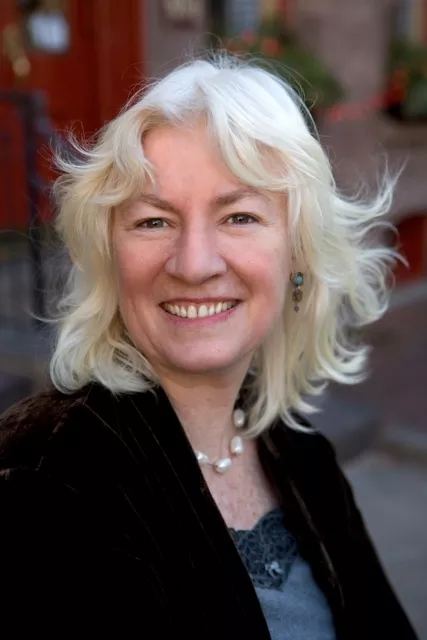 On July 17, eat local with nationally recognized "mother of localism" Judy Wicks at the self-sustaining farm at Milton's Buttermilk Falls Inn. Wicks, who has won awards for her localism efforts with her self-started Pennsylvania businesses, White Dog, an all-organic cafe, and Black Cat, a locally sourced home goods store, will share her business experiences and stories at the all-organic luncheon. In 1983, Judy Wicks opened the White Dog Café in Philadelphia, one of the first environmentally responsible restaurants in the nation to serve locally grown food run completely on renewable energy.
Along with talking about localism with local business leader, Wick will also speak about co-founding the Business Alliance for Local Living Economies, BALLE, in 2001. This national alliance of business networks represents more than 30,000 value-aligned locally owned independent businesses. BALLE network members developed the term "Think Local First," encouraging businesses to go beyond buying local and to think about the dramatic impact they can have on their communities, economies, and environments. Lunch with Judy Wicks is part of the Re>Think Local Speaker Series, which has featured local leaders such as Linda Marston-Reid, President of the Dutchess County Arts Council, and Guy Kempe, Vice-President of Community Development for Rural Ulster Preservation Company. Re>Think Local is a collaboration of locally owned independent businesses, artists, and farmers working to co-create an united Hudson Valley.
The Buttermilk Falls Inn, which provides farm-to-table meals at their various eateries, supports the localism movement by primarily buying from local businesses. What their on-site farm, Millstone, does not grow, Buttermilk Falls Inn sources from local farms, artisanal food producers, and wineries. The luncheon will feature baby arugula, chicken from Fazio farm, and fresh local berries picked from Hepworth Farm.
Judy Wicks will present at an all-organic luncheon at Buttermilk Falls Inn on July 17 from 12pm to 3pm.
For more information visit: Hawthorne Valley Association.org