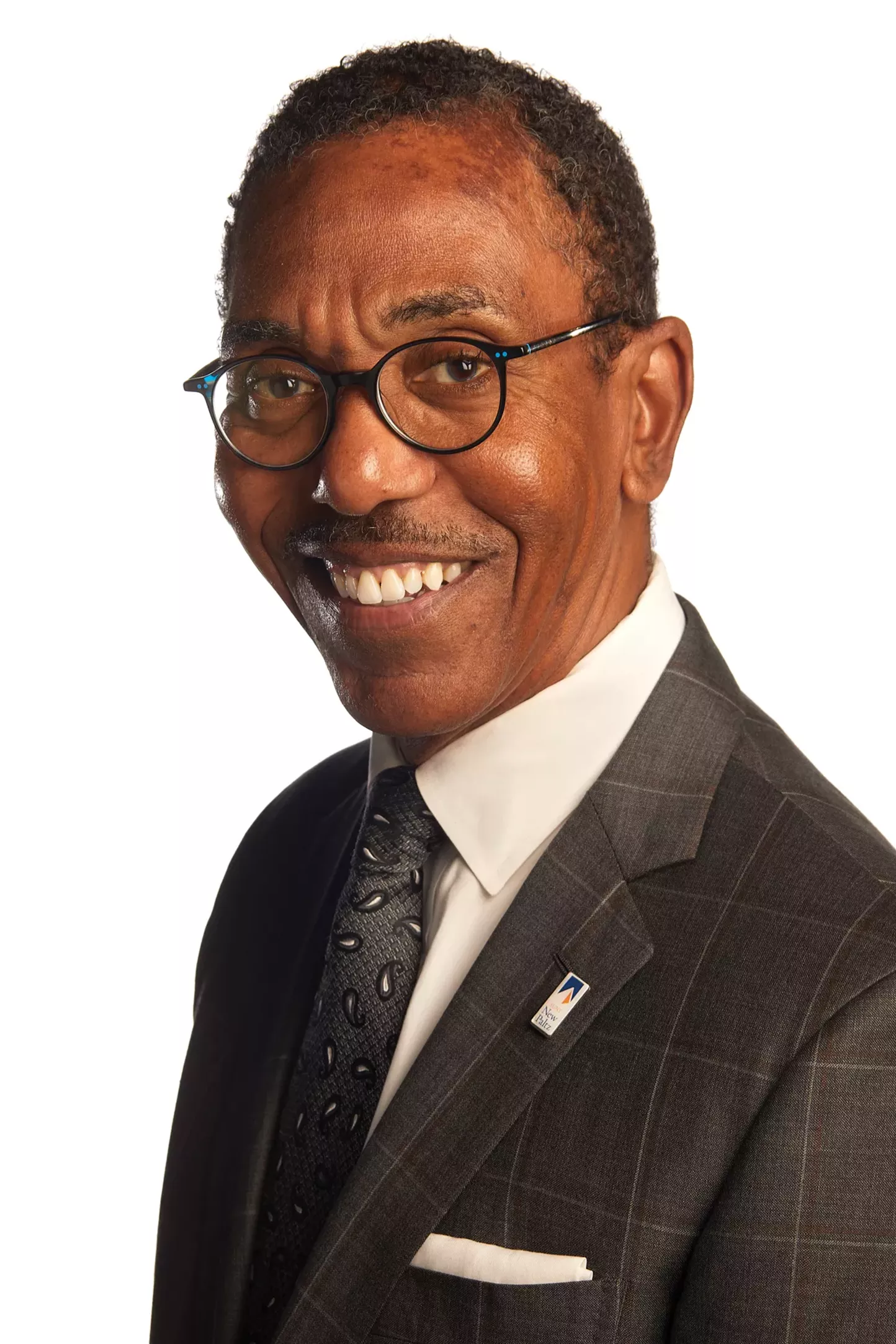 Darrell P. Wheeler, president of SUNY New Paltz
Kevin Case, Mohonk Preserve president
Ally Bell, director of operations at Unison Arts
Matthew Sweeney, co-owner of the Parish
Tim Rogers, New Paltz mayor,
Anna Conlan, executive director of the Samuel Dorsky Museum of Art at SUNY New Paltz
Sean Triolo, bartender, pictured with Mr. Boone.
Andy and Kirsty Gaukel, executive directors of Denizen Theatre
Carol Johnson, director of the Haviland-Heidgerd Collection at Elting Memorial Library
Dana Cooper, owner of Ritualist
Clare Hussain, owner of Runa restaurant
Craig Chapman, owner of New Paltz Biking rentals
Ericka Wadleigh, marketing manager for Lagusta's Luscious
Ed Felton, SUNY New Paltz wood design instructor
K. T. Tobin, director of the Benjamin Center at SUNY New Paltz
Esi M. Lewis, founder of Dr. Margaret Wade-Lewis Black History Cultural Center, pictured with Clark Love Lewis.
Faheem Haider, executive director at Unison Arts
Gillian Murphy, director of Elting Memorial Library
Jake Godwin, construction manager
Marcy Bernstein, artist and founder of Roost Studios
Mark Gruber, owner of Mark Gruber Gallery
Megan J. Wolff, policy director of Beyond Plastics, pictured with Madeleine Harvey
Artist Ryan Cronin with Melanie Cronin, CEO of Cronart USA and the Cronin Gallery
Theresa Fall, owner of Jar'd Wine Pub and co-owner of the Parish
Neil Bettez, New Paltz town supervisor
Shabbat Rusciolelli, owner of Nettle and Violet Vintage
Lagusta Yearwood, vegan chocolatier, author, and owner of Lagusta's Luscious
Nicole Cabrera, owner of Floating Lotus microspa
Rob Leitner, director of events and corporate development at Unison Arts, Ally Bell, director of operations at Unison Arts, and Faheem Haider, executive director at Unison Arts
Seth David Branitz, writer, musician, and co-owner of Karma Road cafe
Tim Rogers, New Paltz mayor, with Kimmer Gifford, yoga instructor, and Eleanor.