click to enlarge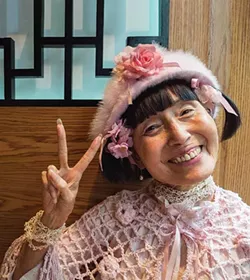 When John Huba was 16, he photographed Peekskill Mayor George Pataki next to the world's largest brownie for the Peekskill Evening Star. A sweet start for a photographer, but mild in comparison to the 31 years to follow.
Huba got his first real taste of the field as an assistant for renowned fashion photographer Bruce Weber in the '80s. During the apprenticeship, Weber exposed Huba to the excitement of travel. "He gave great mentorship about being out in the world with your camera," Huba says. By 1990, Huba was venturing out on his own on assignments for Travel + Leisure and Town & Country in places like Africa, Iran, Bali, India, Iceland, and Vietnam.
Huba embraces a wide variety of subjects in his travel photographs, from expansive views of seemingly untouched lands to wild animals in their natural habitat, like a blue-footed booby from the Galapagos Islands protecting her eggs. "There are no wrong turns on a travel job," he says. "You get lost and find one of the most amazing things you've ever seen." Though he approaches his work with an open mind, portraits of people have a strong presence in his collection, which also includes celebrities like Salma Hayek, Richard Gere, and Anne Hathaway.
"It's almost like speed dating," Huba says of portrait photography. "You're thrown into a person's life, get to know them, and then leave. It can be very intimate." From close-up shots that reveal intricate details, like the individual strands of a man's beard, to capturing a candid moment, like a young girl combing her wet hair after a swim, the intimacy of his portraits is palpable. "I like to talk with my subjects a lot," he says. "I think it's about having a great conversation and making people comfortable, then evoking a reaction." Though his photographs are worldly, they're not world-weary. "I prefer to show people in a positive light." That he does. Full of color and movement, his shots couple an uncompromising playfulness and precise composition (Huba tips his hat to the formal eloquence of Irving Penn and Richard Avedon, photographers he admired growing up), making an art of goodness and humor.
Though he's traveled the world on assignment, the cover photo was taken close by—Huba's favorite noodle bar in the East Village. "I saw her and said 'Hey, you look amazing. Can I take your picture?' She said sure, flashed a peace sign, and I left."
John Huba's travel photographs will be exhibited at Sawkille Co. in Rhinebeck through December 25. The photographs are in vintage frames that Huba collected over the past year. "There are floor to ceiling pictures across one whole wall," he says. "I wanted you to walk into this trip around the world with me." Sawkille.com. Portfolio: Johnhubastudio.com.