Over Columbus Day weekend in October, the second annual O+ Festival took place in Uptown Kingston. The event is the brainchild of a group of artists and medical practitioners who wanted to create a barter system for musicians and artists (two groups generally without health insurance) to receive health care. Over 100 musicians performed at the festival, from rockers Nicole Atkins and the Black Sea to avant-garde composer Pauline Oliveros. Visual artists also contributed work to O+, mostly in the form of paste-up paper versions of their work, which were plastered onto building exteriors across the streetscapes of Uptown Kingston. (Despite ongoing heavy rains, much of the paste-ups are still in viewable condition.) The photos on the previous spread are a small sampling of O+'s ephemeral guerilla public art project.
While the bands played, doctors, dentists, nurses, chiropractors, massage therapists, and other practitioners provided 272 total hours of free health care to 120 artists, musicians, and volunteers in a temporary clinic. A total of $42,500 worth of care was delivered, from dental fillings to acupuncture treatments. Patients were also offered an opportunity to register for care from the Institute for Family Health, which has residency programs in Kingston and Brooklyn, and offers ongoing care on a sliding scale.
For more information about the O Positive Festival:
www.opositivefestival.org
.
click to enlarge
click to enlarge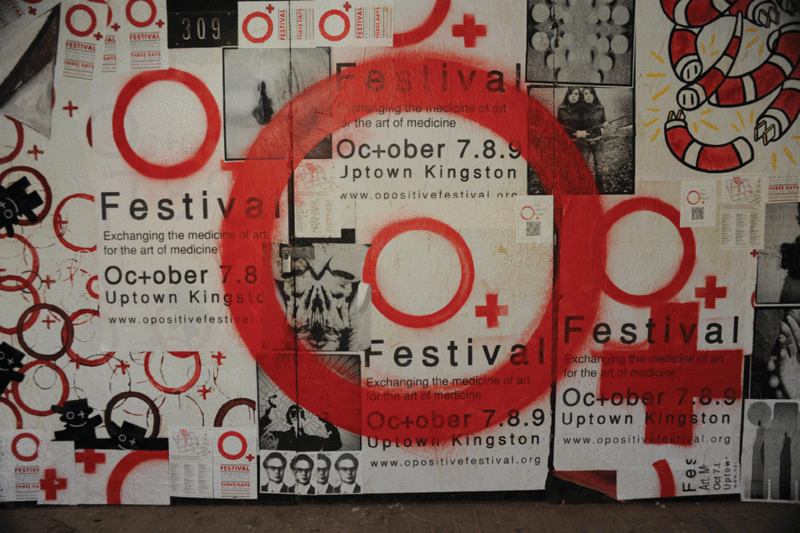 click to enlarge
click to enlarge
click to enlarge
click to enlarge
click to enlarge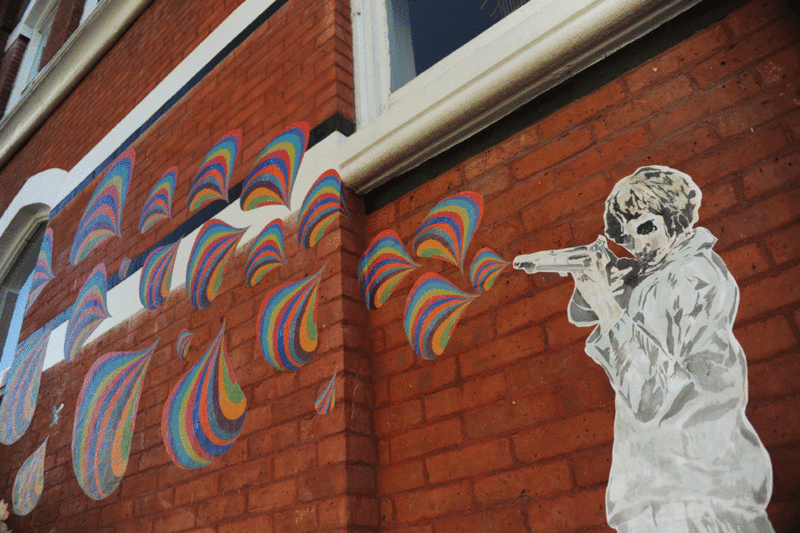 click to enlarge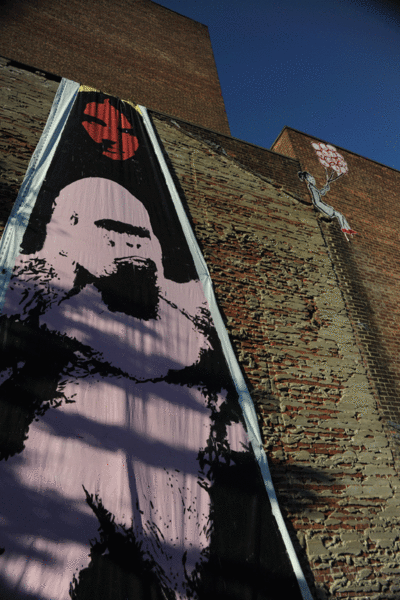 click to enlarge
click to enlarge
click to enlarge
click to enlarge
click to enlarge
click to enlarge