At Mount Saint Mary College in Newburgh, professors Larry Force, a gerontologist, and Paul Schwartz, a child and adolescent psychologist, study opposite ends of the lifespan. When they began collaborating on research a few years ago, they turned their attention to a different period of life—the longest but least explored and understood interval."We know a lot about child and adolescent psychology, and we know a lot about aging," says Force. "But we know very little about midlife. Paul and I had no other place to meet besides the middle." (That won't happen, though, in terms of personal appearance—"I'm the guy with the tie and pen," jokes Force, the taller and more buttoned-down of the two, "while the other guy looks like he never came home from Woodstock.") The pair's cheerful banter reveals a love for their work, as well as for working together. When they began interviewing people and collecting questionnaires, a recurrent theme kept surfacing: Regret is a pervasive emotion for people at the middle stage of their lives. "Regret seemed to be something that was almost endemic to midlife and beyond," says Schwartz. And quite often that was a problem for the people they interviewed. Many reported a sense of sadness and loss that literally stopped them from moving forward with their lives. But the upside to this troubling emotion is that it can spur personal transformation, which is why their book on the topic,
Regret: The Cruelest Emotion
(scheduled for publication next year), has a more positive subtitle:
Lessons Learned
. "We want to offer people strategies to help them to move forward," says Force. "We want the stories in the book to be a catalyst for change." During the last year, the professors interviewed more than 250 people, asking them, "When you look back on your life, what is it that you regret?" The result is a collection of fascinating stories: a man who failed to visit his dying father 25 years ago; a corporate manager who fired employees to meet budget goals; a woman who made porn films in college to make ends meet. In attempting to define regret, the professors distinguish between normal sadness about missed opportunities—the old "coulda, woulda, shoulda" that chatters away at us from time to time—and a much deeper sense of sorrow that curtails future possibility and keeps people stuck in the past. The man who avoided his father's deathbed hasn't yet forgiven himself. "The issue of regret," Schwartz says, "is that you can't do it again. You can't go back. When you're 20 years old and regretting asking a girl out, she's still available. If you drop out of college when you're 20 and now you're 21, you go back. But when you're in your 50s and 60s, rekindling that lost love from the summer of 1968 is not possible." True regret, then, lets the past define the present moment, in the form of events and choices that haven't been acknowledged, accepted, and integrated into the reality of who one is in the present. If, as in Robert Frost's famous poem, you stumble upon two divergent roads in an autumn wood, decide to pursue the more overgrown route, and not only enjoy the journey, but eventually realize it "has made all the difference," then regret is notably absent from your world view. But if while ambling along that poorly maintained thoroughfare you're constantly obsessed with how much better life would have been on the more traveled path, then you have a problem. "Regret is that which precludes you from living your life fully," says Schwartz. "It prevents you from saying, 'Yes, I didn't do that, but look at what I
do
have.'" Their research has led Force and Schwartz to a number of conclusions, some surprising. The first is that midlife can begin as early as 30. That's because regret is not defined by age, but by a cognitive process—how one sees oneself in relation to time. Younger people talk about who they are going to be—they have all the time in the world to achieve their goals. But, at a certain point, you begin to realize you have more yesterdays than tomorrows. Force calls this midlife change "a shift in interiority. Around the age of 45 or 50, you start to look at time differently, you start to look back. You realize that time does not go on forever." Peak anxiety for death occurs not at age 80 or 90, but rather at 45 or 50, when one's perception of time changes. Or, in Frost's more poetic rendition: "Yet knowing how way leads on to way, / I doubted if I ever should come back." And with the realization of mortality regret tends to ripen, taking on an almost fantasy quality, as people remember their missed opportunities in a one-dimensional, idealized way. For we tend to remember the past not as it was, but as we'd like to believe it was. As Schwartz points out, regret has no basis in reality for many people, but instead "takes on a life of its own, almost like a story that people begin to tell themselves year after year after year." As an example, Force notes that a number of people he and Schwartz interviewed have regretted getting married and having children at a young age. One woman, for example, told the researchers she wasted her youth by becoming an unwed mother at 17. "They think if they didn't get married, if they didn't have children, they would have gone on to school, they would have become professionals, that their entire lives would be different. "They don't say, 'Maybe if I went to school and didn't have kids, I'd be a lonely spinster. Even though I'd be making a lot of money, I'd be one of these lonely executives.' They tell themselves a story, not realizing it may not have turned out that way. It might have been worse." Rarely do people look back on the road they might have taken in a negative way."People get stuck in a pocket of thinking," Schwartz says, "in which they feel sorry for themselves for never having done something that may have never turned out the way they imagine it." People also have the ability to construct regrets about the present that can lead to negative consequences. Force describes a woman who was happy working in a small office on Cape Cod. But friends convinced her she could be making a lot more money, meet much more interesting people, and be a lot happier if she moved to New York. So she did and made a lot of money, but ended up miserable and regretting she had made the move. In her questionnaire, she wrote, "[W]hat we
think
we want or expect to happen isn't want we
really
want or need after all." If there's a common thread in the varied stories Force and Schwartz have collected, it's that most people don't regret what they've done, failed at, or are ashamed of, but rather what they've never done. One young woman met a man during a vacation in Spain, felt "that feeling" around him, but did not seize the moment and invite him back to her apartment, to her subsequent remorse. The professors have also found that people respond to regret in roughly three ways: They can be overwhelmed and paralyzed by the emotion; they can reflect on their situation and stay relatively the same; or they can use regret to actualize themselves and transform their lives. Force and Schwartz hope their book promotes the latter view—that far from being a dead end, regret can spur positive changes. Research shows that most people in their elder years are just as happy as they were in their 20s and 30s. Aging, according to the professors, is about adapting. One woman who deeply regretted getting pregnant as a high school senior and putting her child up for adoption later found her daughter and established a warm relationship: "My biggest regret turned out to be my greatest gift." "Midlife is not the end of the road," Schwartz notes. "People continue to develop all the way through their lifespans. We talk about the older years being the golden years. [The midlife years] are really the golden years. People have the ability to make changes all the way through their lives—the way they think about themselves, the way they respond to situations." Or, as one respondent wrote in his questionnaire: "Aren't regrets just our hopes, our wishes, and our dreams that have somehow been turned around?" That sense of midlife opportunity was driven home for Force when he was teaching in a maximum-security prison. He was talking to the inmates about something called "idealized self-concept," in which a person constructs a positive self-image and then changes his or her behavior to coincide with that image. A prisoner who had deep regrets about how his actions had affected his family raised his hand. "'Listen, you just don't get it,'" Force recalls the prisoner saying. "'We're in here for life. Your concept of time is different than our concept of time.'" The prisoner did not have the opportunities available to most of us to resolve his regrets. "That's a real privilege for people in midlife, as they reevaluate where they are," Force explains. "[Most middle-agers] still have the time and the options" to take a different path when, inevitably, they once again face those diverging roads. The new field of positive psychology, which examines the cognitive processes that hold people back, has influenced their approach to the subject. Positive psychology, according to Schwartz, puts less emphasis on the dark side of human nature and greater emphasis on strengths and self-actualization. "Years ago, we would talk about people being 'victimized,'" Force says. "Now we ask, 'Why do you continue to allow yourself to be found in this situation?' There's much more of a sense of responsibility. And the idea is that if you really want to change something, then change it. It's a simple, but powerful, dynamic. Take responsibility, look at it, and move forward." So if two paths beckon, and you cannot "travel both / And be one traveler," then get a grip and make a choice. Asked if they have any regrets related to their project, Force laments, "I'm sorry we didn't start it earlier." "I would disagree," Schwartz responds. "I don't have regrets about this project, not as we're defining them." "Paul says he has no regrets," counters Force, "but I'm going to give him my card so he can come and talk to me about it for an hour. How can you say you don't have regrets?"
For those who wish to share their regrets, the professors are accepting questionnaires until Christmas. For more information, contact them at
force@msmc.edu
and
schwartz@msmc.edu
. In addition, they are available to make community presentations on midlife issues and their research.
click to enlarge
click to enlarge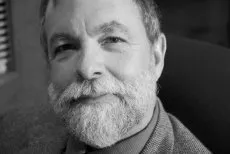 click to enlarge