Albany Scrapbook: Vol. 1
by Kenneth Salzmann
Gelles-Cole Literary Enterprises, 2006, $12.95
Recently featured on WGY's "Don Weeks Show," Salzmann gathers a posse of colorful anecdotes about the capital city sometimes maligned as "Smallbany," debunking a few urban legends (Fidel Castro was not scouted by the Albany Senators, but Troy infielder Esteban Bellan was the first Hispanic player in the big leagues—in 1871).
Harmonious Environments: Beautify, Detoxify & Energize Your Life, Your Home & Your Planet

by Norma Lehmeier Hartie
Lingham Press, January 2007, $19.95
One-stop shopping for spiritually inclined, eco-sensitive homeowners. Using her patented Harmonious Adjustments approach, which blends elements of Feng Shui, the Four Elements, color and energy work, creative visualization, and interior design, Crugers-based author Hartie warmly encourages readers to revitalize via changes both macro and micro.

Haunted By Parents
by Leonard Shengold, M.D.
Yale University Press, January 2007, $35
Eminent psychoanalyst and Soul Murder author Shengold (paternal haunter of Chronogram's Books Editor) explores the lifelong impact of early parenting, including the lingering fear that "change means loss," on such literary figures as Edna St. Vincent Millay, Leonard Woolf, Henrik Ibsen, and childhood expert Dr. Benjamin Spock.


I Will Hold You Till You Sleep
by Linda Zuckerman, illustrated by Jon J Muth
Scholastic, October 2006, $16.99
Veteran children's-book-editor-turned-author Zuckerman takes flight with this heart-tugging lullaby of parental love that lasts a lifetime, and beyond. The luscious watercolors by Caldecott Honor medalist and Ulster County resident Muth (Zen Shorts, The Three Questions) weave night skies into garments.


Mona Lisa Blossoming
by Sunny Berkley, February 2007, $14
The prolific Highland author of Mona Lisa Awakening continues her fantasy saga, taking the mixed-blood Queen of the Moon and her courtiers into the steamy intrigues of Louisiana's bayou country. Spicier than jambalaya with plenty of hot sauce, this is an erotic romance that walks on the wild side.
click to enlarge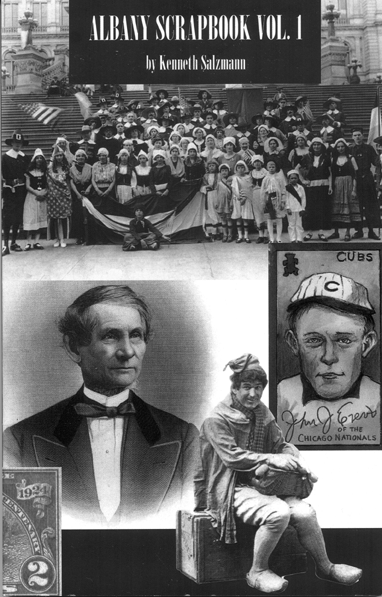 click to enlarge
click to enlarge
click to enlarge
click to enlarge