What would any kitchen be without the ubiquitous onion? A native of Asia and the Middle East, onions have been cultivated for over five thousand years. Chopped, roasted, boiled, or grilled, today they appear in dishes the world over. And it's a good thing, too, as the health benefits of onions are spectacular. Regular consumption promotes blood sugar-lowering effects; may lower your risk of several common cancers; and has been shown to lower high cholesterol levels and blood pressure, which reduces the risk of heart attack or stroke. Whether you favor the large yellow and purple globe onions grown in cold weather climates (such as ours), or the mild and sweet warm weather onions (Maui and Walla Walla), or the more elegant scallion and pearl varieties, there is nothing like an onion plucked directly from the soil.
"I don't know which varieties of storage onions are sold in supermarkets," says Benjamin Shute, farmer and co-owner of the Hearty Roots Community Farm in Tivoli. "But fresh market onions are a whole different product. We bunch them with their big green tops and they are beautiful and juicy. I've seen kids eat the sweet white onions raw, like apples."
The illustrious history of onion farming in the Hudson Valley most certainly began in the famed black dirt of Orange County. Only 45 years ago the farmlands between the towns of Florida and Pine Island in Orange County produced half of all onions used in the country. Maire Ullrich, Vegetable Crops Educator at the Cornell Cooperative Extension only half jokes when she offers the technical name for the soil as "muck."
The exceptional soil was formed over hundreds of thousands of years as receding glaciers carved a hole into the land, which then filled and became a lake. Over the millennia as plants grew and died with the seasons the area became a swamp. When settlers arrived from Holland and Poland they recognized the soil as similar to a type in their home countries. They set to work digging ditches so the water would drain into the Wallkill River, leaving in its wake about 12,000 acres of rich potting mix. Then they sowed the area's most famous crop.
"Onions grow well in the black dirt, but so does everything else," says Ullrich. The soil is regularly 50 to 60 percent organic matter and is sometimes as high as 80 percent (compared with a mere 10 percent organic matter on higher ground). It can hold nine times its mass in water, and because it is so fertile and rich in nitrogen and other minerals, plants such as onions, which have a high water requirement, flourish. As onion leaves don't do well with overhead irrigation in humid New York, they thrive in the black dirt without massive irrigation equipment.
The onions of the "drowned lands," as the area is known, are ready by the end of July and can be stored over the winter until about the middle of March. However, this once special niche has been usurped by the onions of Texas, Mexico, India, and Brazil, which are available year round. Today the area's onion production ranks only sixth in the country. In shopping centers in the Hudson Valley, locally grown storage onions are recognizable by their dark skins and firm flesh. They remain dense when cooked, and because they are high in sugar they easily caramelize to bronze. Out-of-state onions, which arrive in late spring, are identified by their light and flaky skins and soft flesh, which turns mushy when cooked. "They are different both visually and in the culinary sense," says Ullrich.
Onions are started in one of three ways: sets (started from seed the previous year); direct seeding; and transplants from seed started in the greenhouse. On organic farms, where weeding is done by hand, starting onions from seed is often a losing enterprise. "When the weeds go crazy at the end of May and in early June, we are too busy with our orchard. We would rather do apples than onions," says Hanna Bail of the Threshold Farm in Philmont. Debbie Kavakos of the Stoneledge Farm in South Cairo echoes the woes of keeping onions weed free. Her solution is to plant unusual scallions and chives. She defies weeds and impresses her CSA members by sowing clusters of Purplette, a scallion with a striking purple bulb and a sweet, red onion flavor.
The ambitious farmers at the Hearty Roots Community Farm tackle organic onion farming in yet another way. Each May they host an onion planting party during which seedlings started in the greenhouse in early March are transplanted into the fields by as many helpers as they can tempt with the massive project. This year about 40 CSA farm members planted over 28,000 onions and leeks including the sweet white onion Superstar; yellow storage onions Copra and Prince; and red onions Mars, Red Bull, and Red Wing.
While Chad Ogletree, chef and co-owner of Beso Restaurant in New Paltz, admits he relies on consistently available Spanish onions for his famed caramelized onion, beet, and goat cheese tart, he eagerly awaits the arrival of local baby onions, which he will roast, and also spring onions, which he purchases from Taliaferro Farms. "Spring onions are similar to green onions but they are much bigger and have a larger bulb. They are spicier but also sweet, and they caramelize nicely," says Ogletree. Look for his seasonal spring onion and garlic soup this month.
At Terrapin in Rhinebeck, chef Josh Kroner makes a point of incorporating as many fresh, local ingredients into his dishes as possible. "One of my favorite things to do on a Sunday is stroll over to the Rhinebeck Farmers' Market and shop for the restaurant," says Kroner. Look for spring onions, cipollini onions, and later season varieties from Blooming Hill Farm and the Migliorelli Farm Stand in his dishes throughout the year. They might be baked in root vegetable potpies, floating in soup, or providing a piquant note in many of his salads.
"I love to make vinaigrettes that feature the flavor of local onions. On a leaf of lettuce it really stands out," says Kroner. He offers this recipe for salad dressing to try at home: Take a local white onion, cut it in half, and grill. Drop half the grilled onion in a blender with four tablespoons of cider vinegar and blend until you have a thick puree. Add a half cup each of olive and canola oil, and salt and pepper to taste. Toss with greens.
A tip from Kroner for fresh salsa for people who don't like their onion flavor too sharp: Place chopped onions in a strainer, rinse with cold water, and dry. "This takes the sharpness out, leaves the aromatic qualities in, and gives a much milder onion flavor," says Kroner.
Health-wise, consider that the more pungent the onion, the greater the benefits. Shallots top the list of antioxidant activity, and any onion that makes your eyes water is going to deliver beneficial phytonutrients. Whether sweet or sharp, white or red, bulbous or stocky, pearl or gigantic, freshly harvested onions can be much more than a bland staple item on the grocery list. This season look for unfamiliar varieties at your local CSA farms and farmers' markets and taste the difference.


click to enlarge
click to enlarge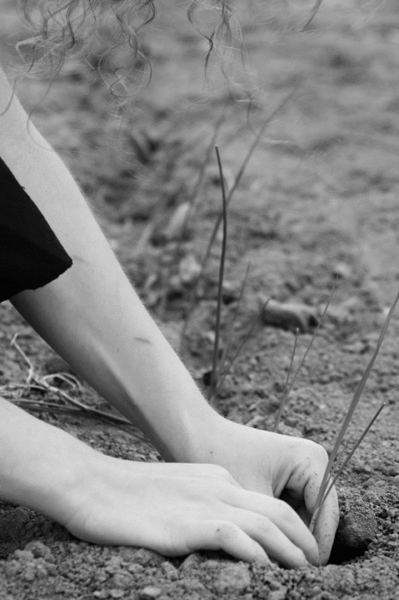 click to enlarge