Before entering their 1850s Accord farmhouse, Jeff Davis and Hillary Thing remove their shoes. The dirt and pollution of the outside world are left at the door as they observe this common Eastern tradition that implies a sense of courtesy, humility, and respect.
Davis is a writer and yogi. Thing is an acupuncturist and herbalist. They are both teachers, and their home is their sanctuary. The kitchen is airy and bright, ingredients and cooking equipment close at hand. Davis's office is filled with books that he treasures. Yoga mats are spread across the floor there, and chairs for clients are comfortable and inviting. There is a deck off sliding glass doors, and a view from his desk of the pond out back, lotus pads floating. He can also catch sight from his working seat of the trails he has forged through their wooded lot and the herbs such as goldenrod that Thing has planted. Her garden is impressive. Thing is anomaly among acupuncturists—she grows her own Chinese herbs. She also tracks animals to understand their energy and medicine, collecting broad wings from perished birds and displaying them in the hall outside her upstairs treatment room. Along with statues of Buddha and Ganesh, there is a print of a female Avalokiteshvara hanging in that room. Legend has it that the deity was so bombarded by the cries of this world's suffering she grew a score of extra heads and arms, an eye in the palm of each new hand so that she could see and reach out to all those in need.
We too are bombarded each day. The stream is constant: noise, obligation, unsettling strife far away and close by. The wish for retreat and respite, for escape from this everyday chaos, is an understandable given. Like Davis and Thing, we need not flee our homes to find refuge. We may create it every moment and in our own space.
"It's more about the choices you make than the money you have," says interior designer Betsy Zimring, founder of Betsy Pringle Associates of Pine Plains.
A warm, solid paint color may encourage serenity. Textured fabrics, scented candles, and light fixtures on dimmers are among other ways to soothe a busy mind after a long day. For those with cash to spend, a bubble tub may be appealing. In contrast to traditional hot tubs with strong jets, these spurt gentle, fizzing bubbles into bathwater. Another tub model releases a continuous flow of water that pours over into channels built for catching and recirculating spill-off, seemingly bottomless water relaxing tired muscles from chin to toes.
Zimring works with many families, and she acknowledges the difficulty of creating a retreat environment throughout an entire house if not every resident wishes to cooperate. Small nooks are then found. At her own home, Zimring has created a space for herself under a wide tree in her yard. A table and chair beckon her there for breakfast each sunny morning. She works with natural spaces such as these for her clients to make seamless transitions from the outside world into the home.

Connection
Working in tandem with nature is a passion for Davis and Thing. One warm day last February, Davis began a project in this spirit. The barn on their property was 200 years old, but stable. It was filled with unwanted materials leftover from previous owners. He cleared the derbis, laboring steadily throughout the day. What remained when he was done is the high-ceilinged interior now known as WEN. Wen is a Chinese term encompassing the many paths to the reading of nature and its lessons. Writing workshops and yoga classes are held at WEN during the warmer months of the year, breezes blowing through and the calls of wildlife audible.
"We adjust to nature," says Davis, "not it to us."
In sharing this manner of living with others, Davis and Thing deepen the quality of retreat in their home. Connection to nature and the cultivation of relationships are crucial elements in sustaining what they have built for themselves. As feng shui consultant and interfaith minister Betsy Stang of Bearsville might say, making physical room for others and having respect for the natural world when arranging a home clears the way for fresh possibility and the achievement of one's highest potential.
"We want to create a place of true hospitality," Stang says. "If I can be real here, you can be real. If you can be your authentic self, then so can I. If a place is a refuge, it is a refuge for everyone."
Transcendence
In getting rid of the clutter in the barn, Davis expanded his life and the lives of his life partner, friends, family, and students who visit WEN. This practice of letting go of unwanted and unused items is fundamental to feng shui. It is one of the actions that permit the flow of chi. Stang refers to chi as "the breath of a house," and when that breath can move in and out freely, can flood every available niche, that house shimmers with playful vitality. And when a house pulses with such aliveness, it becomes a place of renewal. Its residents may find asylum and inspiration there.
"We all walk around with the seed of a dream of who we wish to become," says Stang. "Making our home into a retreat means creating an environment that reflects that dream. Place items in your home that remind you of your highest aspirations, that have meaning and beauty to you. Be grateful for all that you do have."

Davis and Thing are profoundly grateful for their home, and for the chance to shape and share it. On September 16 they were married on the grounds. Celebrating the union of man and woman, they honor the coming together of other pairs: humans and nature, mine and yours, home and refuge. By so doing, they show what it means to transcend these supposed dichotomies, and to find an inner peace accessible everywhere and anytime—especially at home.
Resources
Jeff Davis and Hillary Thing www.wenbarn.com, www.centertopage.com, www.earthboundapothecary.com
Betsy Zimring Zimring & Pringle, Millerton, (A high-end gift store selling home and decorative accessories)
Betsy Pringle Associates, Pine Plains, (518) 398-9278 Betsy Stang www.betsystang.com, www.wittenbergcenter.org

click to enlarge
click to enlarge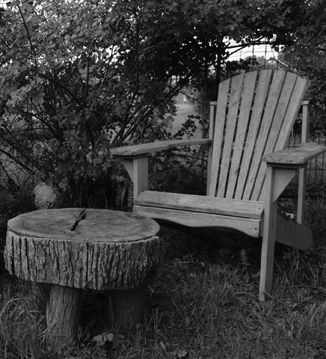 click to enlarge