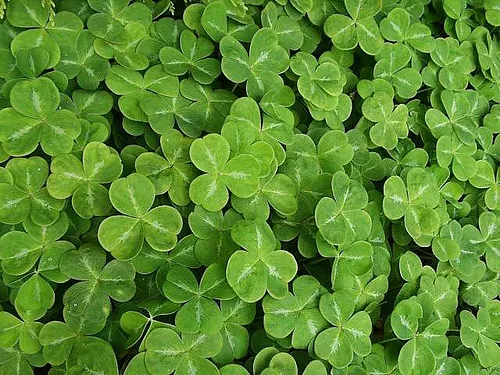 St. Patrick's Day is upon us, and we've got a way to celebrate for everyone—from traditional music to pint-clanking pubs to, well, let's call it an inside scoop.
The Clancy Tradition, March 16
In the 1950s, Ireland's Clancy family formed a ceili band to play local concerts and country dances, and by 1960 brothers Pat, Eugene, and Brendan Clancy had left to tour the US as the Irish Ramblers, playing Gerde's Folk City and Carnegie Hall and releasing the acclaimed The Patriot Game. Today, Eugene (vocals, guitar) and Pat (piano, accordion) co-lead the Clancy Tradition, which also includes Eugene's daughter Rosemary (fiddle, mandolin) and son John (bass), Pat's daughter Liadain (vocals), and family friend Mike Melanophy (button accordion). The group performs at the Towne Crier Cafe, the site of its ebullient 1999 live album, for a St. Patrick's Day celebration.
Solas An Lae: American Irish Dance at the Center for Performing Arts in Rhinebeck, March 22-24
In an effort to create a modern variation of your traditional stiff-armed Irish dance performance, SAL Directors Deirdre Lowry and Patrick Brown combine Irish step work with innovative, rhythmic choreography. Live performances sometimes include video projections and abstract montages, and the musical score interweaves diverse musical genres, including world grooves, classical, jazz, and contemporary Celtic.
St. Patrick's Day at Mahoney's, March 14-17
As in Frank McCourt's 1966 Irish-American classic Angela's Ashes, which ends with a drunken visit to Poughkeepsie, Mahoney's Irish Pub seems an appropriate site for your St. Patrick's Day debauchery—just a hop, skip, and jump from the Poughkeepsie train station. The spirit of St. Patrick's Day lingers throughout the year at Mahoney's, but for the most revered day of Irish pubs everywhere, they've got some special things planned. From Thursday, March 14, to Sunday, March 17, Mahoney's celebrates with live music and radio broadcasts, Irish breakfast, bag pipers, step dancers, face painting, and their usual offering of Irish plates and pints. If you're on the other side of the river, celebrate at Kingston's Dermott Mahoney's.
Best Place to See a Bar Fight: Main Street, New Paltz
As is common in college towns, Main Street New Paltz is home to nearly 10 bars within an arm's length of one another. Since the hardest party-ers will try to go to all of them, and two of the bars are Irish pubs, we're nominating New Paltz's main drag as your best bet for seeing the fighting Irish this St. Patrick's Day.
Stewart's Ice Cream
If you wear green to Stewart's on St. Patrick's Day, you can get an ice cream cone for 50 cents. And no, you don't have to choose mint chocolate chip.