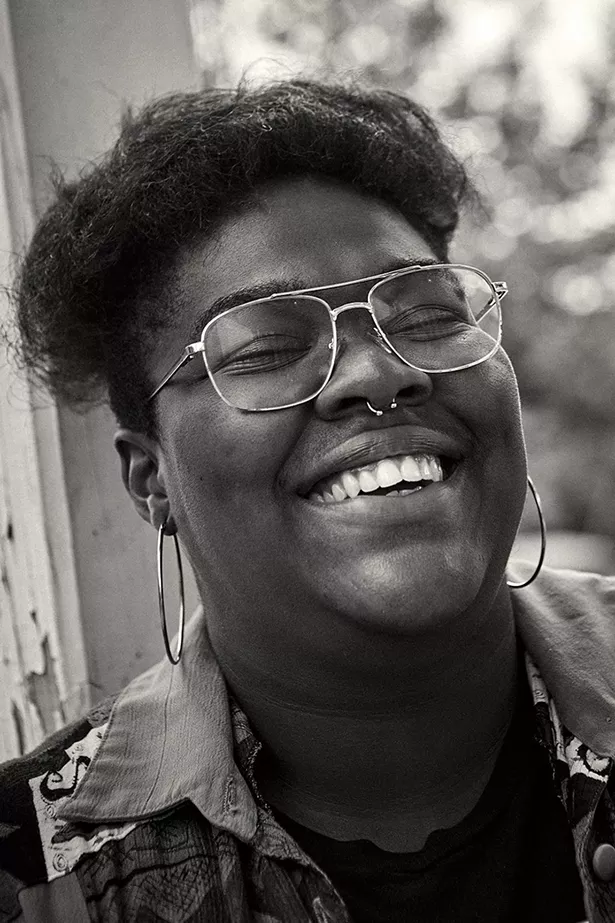 What organization(s) are you involved with in Kingston and what is your role?
I'm on the Board of Directors as Treasurer for Rise Up Kingston.
Where do you go in Kingston to recharge?
I live downtown by the Rondout so I love being able to walk down and be by the water. I just discovered Rotary Park (after living here for three years), and it's my new favorite place to go for a little peace and quiet. I also really love being home, so that's my true sanctuary.
What is the biggest challenge facing Kingston?
The gentrification, without a doubt. There is such a lack of affordable housing that it's driving people out of Kingston-people who have lived here for years. A one-bedroom apartment shouldn't cost $2,000 a month. It's such an issue.
The most woke thing Kingston could do?
Listening to and fulfilling the needs and wants of its community by bettering the city for its inhabitants, rather than visitors and outside corporations.
Where is your favorite place to go in Kingston for a bite or a beer? What do you like about it?
I really like to make sure that I'm supporting local businesses run by POC (people of color). I love going to Ruby Mae's, which is right downtown. It's good old-fashioned soul food. I walk in and feel like I'm back in the kitchen with my mom and grandma cooking classic soul food. For drinks, you'll usually find me at The Beverly on Foxhall Avenue; every Thursday is Pansy Club, which is a night for LGBTQ+ folks to drink and talk and to just feel safe being around our very own.
Why does your organization's work matter?
Rise Up Kingston matters because we shed light on the systemic issues within our community, including but not limited to racism, classism, and social injustices. Our work matters because we are putting power back in the hands of those that feel powerless.
What challenges/pain points does your organization face?
Bigotry...of course.
Why do you love living in Kingston?
I've found my sense of self as well as my sense of community here. I've formed beautiful friendships with so many people. I grew up in Highland, where, in my opinion, there is no sense of community at all, so being able to move 25 minutes away and get that is really gratifying.
If you could change one single thing about the city, what would it be?
The roads. They are so awful to drive on that it's become laughable at this point.
Where do you see Kingston in five years?
To be honest, I'm not really sure. I don't even know if I'll still be here in five years. Wherever I end up, I hope that this city grows to be inclusive in all aspects of social and economical ways.
What's the most important part of community?
On social media, Lisa Royer, who is our Community Organizer for Rise Up Kingston, always writes "commUNITY." I couldn't agree with her more.
Rise Up is a very evocative name for an organization, tell me how the name makes you feel?
Not to toot our own horn, but Rise Up Kingston really is a memorable name for an organization. It makes me feel powerful. It makes me feel like I can successfully get shit done for the better of my community. Rising up and dismantling the system is the work we're doing and that we're going to continue to do, proudly.