Despite a downward trend in coronavirus cases in several states and a rush toward reopening, Americans are reeling from the economic damage dealt by the pandemic. Total unemployment claims continue to pile up and some experts predict the recession that officially began in February will be disastrous, outlasting the pandemic itself.
With state coffers strapped for cash, the federal government stepped in to help with the CARES Act in March, which overhauled unemployment benefits nationwide and doled out direct relief checks to millions. While many are still waiting for their first relief check, politicians from both parties are calling for a second round of direct checks to citizens, and then some.
But for the City of Hudson, the economic downturn presents the perfect litmus test for a new iteration of a radical concept with old roots. This September, the small community on the east bank of the Hudson River is set to join several other American cities that are home to a universal basic income pilot program.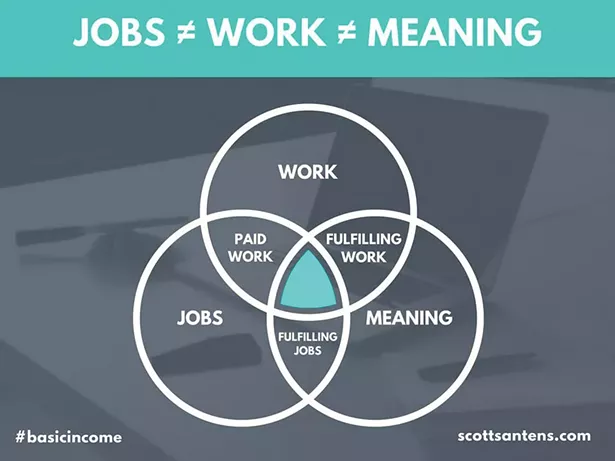 Twenty low-income residents in the city of over 6,700 will be given direct payments of $500 a month with no strings attached for the next five years via the HudsonUP program, a collaboration between the Spark of Hudson community center and former 2020 presidential candidate Andrew Yang's nonprofit, Humanity Forward. Yang made universal basic income—essentially direct money transfers for all—a core tenet of his longshot presidential bid, touting it as a solution for widening income inequality and the growing automation in the workforce. But the idea was far from obscure.
"Only the last few years is where it really seemed like a boom, because the Great Recession lasted for a really long time," says Karl Widerquist, an economist and expert in UBI at Georgetown University's Qatar campus. "Even when the economy was picking up, employment wasn't and wages weren't." Even though versions of the concept have been tossed around for centuries, many credit 18th-century English writer and revolutionary Thomas Spence for formulating a basic income model in his 1797 text The Rights of Infants. Public interest in UBI tends to spike during times of great economic and social upheaval, such as the 1920s to `30s (Great Depression and World War II) and the late `60s to early `70s (Vietnam War and Civil Rights Movement), Widerquist adds.
Now the third wave of support is brewing thanks to small-scale projects from private investors with ties to the tech industry who have the funds and optimism to try it out.
The Spark of Hudson founders Susan Danziger and Albert Wenger found themselves captivated by the concept after hearing their colleagues in the tech sector wax poetic about the ways it could improve the lives of many who are struggling financially. When COVID-19 made its way to Columbia County earlier this year, Danziger and Wenger launched a community wellness fund that dispensed $500 payments to 63 Hudson families trying to get by.
"For instance, there was one woman whose car had just broken down so she couldn't go to work," Danziger explains. "This money paid to repair her car. Had we just given money for the food program, that wouldn't have helped her." Over the next half-decade, the couple will help the Greater Hudson Promise Neighborhood with logistics and tracking the long-term effects of the pilot UBI program.
Past basic income experiments in larger cities like Stockton, California, have not only lessened the strain on people's wallets, but also their minds. Since February of 2019, organizers at the Stockton Economic Empowerment Demonstration (SEED) have kept track of the economic and emotional benefits that their $500 monthly payments have had on the 125 residents in the program. The additional money made headaches like car maintenance and staying on top of bills easier to deal with. "Their minds aren't racing at night in the same ways," says Sukhi Samra, the director of SEED. "They're less stressed, they're less anxious. They're able to show up as better people—better spouses, better parents. That's something that we've heard a lot."
Hudson Mayor Kamal Johnson is hopeful that the small injection of cash into his residents' lives will have similar outcomes. His excitement for the program grew when the team at SEED shared its positive findings with him during the planning stages of the HudsonUP program. "I wanted to take chances, so when I got this opportunity to work with this project, I was extremely excited," Johnson says. For his constituents, almost a quarter of whom were living at or below the poverty line pre-COVID, the timing of it all couldn't be better.
The HudsonUP program is currently meeting with various institutional stakeholders in the city and will be hosting a series of town hall meetings with the public in the near future. By early fall, the selected participants will most likely receive payments through a combination of in-person and online banking options to better align with continued calls for social distancing.
Dalvin Aboagye is a freelance writer who covers the Hudson Valley for the River Reporter and the River.